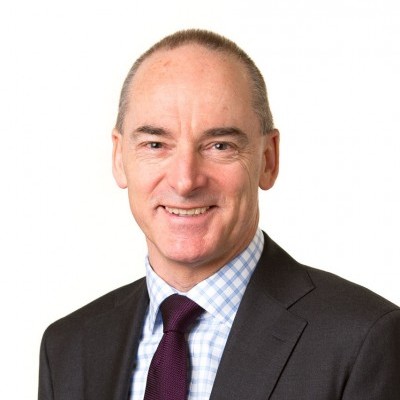 ---
Dr Mike Catton is Associate Director for Partnerships at the Doherty Institute. He is the focal point for the Doherty Institute's involvement as a Foundation Partner in creating the Australian Institute for Infectious Diseases (AIID). Mike was formerly Deputy Director of the Doherty Institute from 2014-2021, and Director of the Victorian Infectious Diseases Reference Laboratory (VIDRL) from 2001-2021. He trained in microbiology, then medicine at the University of Otago in New Zealand, and gained a Fellowship of the Royal College of Pathologists of Australasia (RCPA) in virology in 1992. He was a Medical Virologist at VIDRL from 1993-2021, first at Fairfield Hospital, and subsequently from 1998 at Royal Melbourne Hospital after VIDRL's relocation.
Key Achievements

Through 2020-2021 Mike was a leader in Australia's and Victoria's COVID-19 public health laboratory responses. He and VIDRL senior scientist Julian Druce gained international attention in January 2020 for culturing the SARS COV-2 virus and for immediately sharing the virus internationally. Under his leadership, VIDRL supported initial development of SARS-COV-2 testing capacity around Australia and in near-neighbour countries, and was Victoria's reference laboratory for SARS-COV-2 through the pandemic. Notable research and development projects during this time included development and rollout of saliva-swab based surveillance in Victoria, validation of pooled swab testing, and collaborations on validating Rapid Antigen Tests (RAT), and SARS-COV-2 serology testing.

Mike has led many major infectious diseases outbreak investigations over the years, including discovery of a new arenavirus in 2007 that caused a cluster of deaths among Victorian transplant patients. He contributed strongly to national laboratory response projects for infectious threats such as SARS-COV-1, avian influenza, pandemic influenza, Zika virus, and Ebola virus. Between 2006-2008, he led the transfer and relocation into new facilities at VIDRL of the WHO Collaborating Centre for Reference and Research on Influenza. Between 2007 and 2014 he played a leading role in the creation of the Doherty Institute into which VIDRL relocated in April 2014. In 2010, he received the Melbourne Health Chairman's Award for outstanding leadership. In 2011, he received the Victorian Health Minister's award for an outstanding achievement by an individual or team in healthcare.