20 Feb 2018
Vale Dr John Marshall
Staff at the Victorian Infectious Diseases Reference Laboratory (VIDRL), and Doherty Institute colleagues, are mourning the passing and celebrating the life of a valued colleague and friend.
On 15 February Dr John Marshall, VIDRL's Head of Electron Microscopy/Gastroenteritis, passed away after a long illness.
John had a 41-year career, beginning in 1977 as electron microscopist at the Department of Virology, Fairfield Hospital, which later became VIDRL.
John's daily public health work was predominantly the investigation of outbreaks of viral gastroenteritis, for a long time only possible using electron microscopy (EM). One of the most famous investigations was identification by EM of norovirus as the cause of an orange juice-associated gastroenteritis outbreak aboard a long-haul flight to Melbourne in 1992. More recently, nucleic acid testing, sequencing and phylogenetic analysis have supplanted the electron microscope as the primary diagnostic tool, and John oversaw use of both technologies.
John published and collaborated widely, predominantly in the field of norovirus gastroenteritis and norovirus epidemiology.
An early career highlight was in 1985: EM confirmation of the first HIV isolation in Australia.
HIV had been detected in Australia and there was real urgency to establish protocols for isolation and detection. On a Thursday morning in August 1985, John ran down the corridor to the HIV laboratory with an electron micrograph of the first Australian HIV isolate. At the time, the Virology department at Fairfield hospital was one of only a handful of laboratories around the world which had isolated HIV.
John was devoted to his laboratory and came to work regularly while on sick leave over his last months to work on projects and manuscripts. He had been well known for coming to work as usual while on annual leave – cheerfully declining administrative tasks because he was "on holiday".
John was an accomplished artist and printmaker with a respected body of work in the medium of linocuts on paper. His work hangs in the National Gallery of Australia, the National Gallery of Victoria, the Art Gallery of South Australia, and at least 30 other regional, city and academic galleries. His artworks featured in numerous exhibitions over the years around Australia and overseas.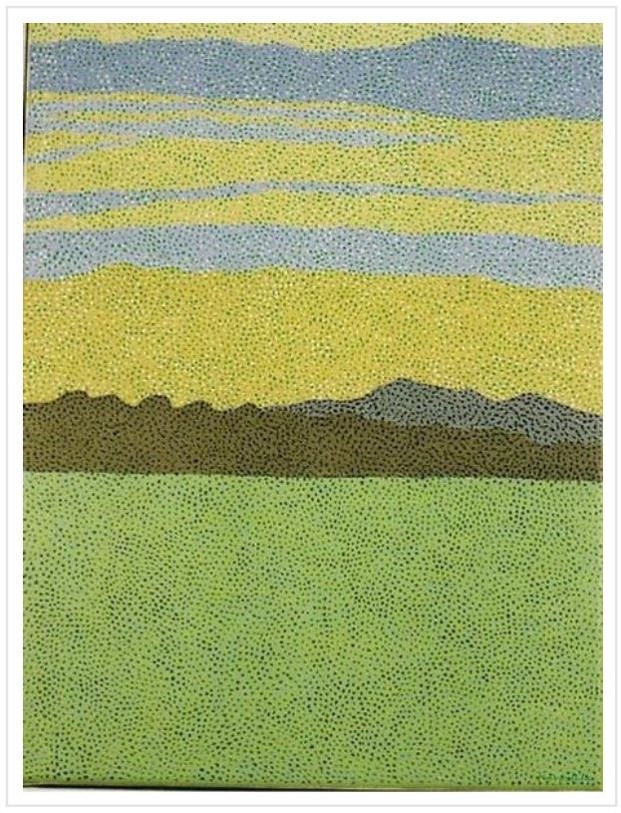 Land Sea & Sky
John was a very private and quiet person, with an aversion to fuss and bother, but with a wry sense of humour. He was a generous collaborator, and a generous man.
VIDRL has purchased a piece of John's original art to hang in the Doherty Institute in honour of his memory.
News Archive