13 Aug 2019
USD$4.16 million for new project looking at influenza vax effectiveness in healthcare workers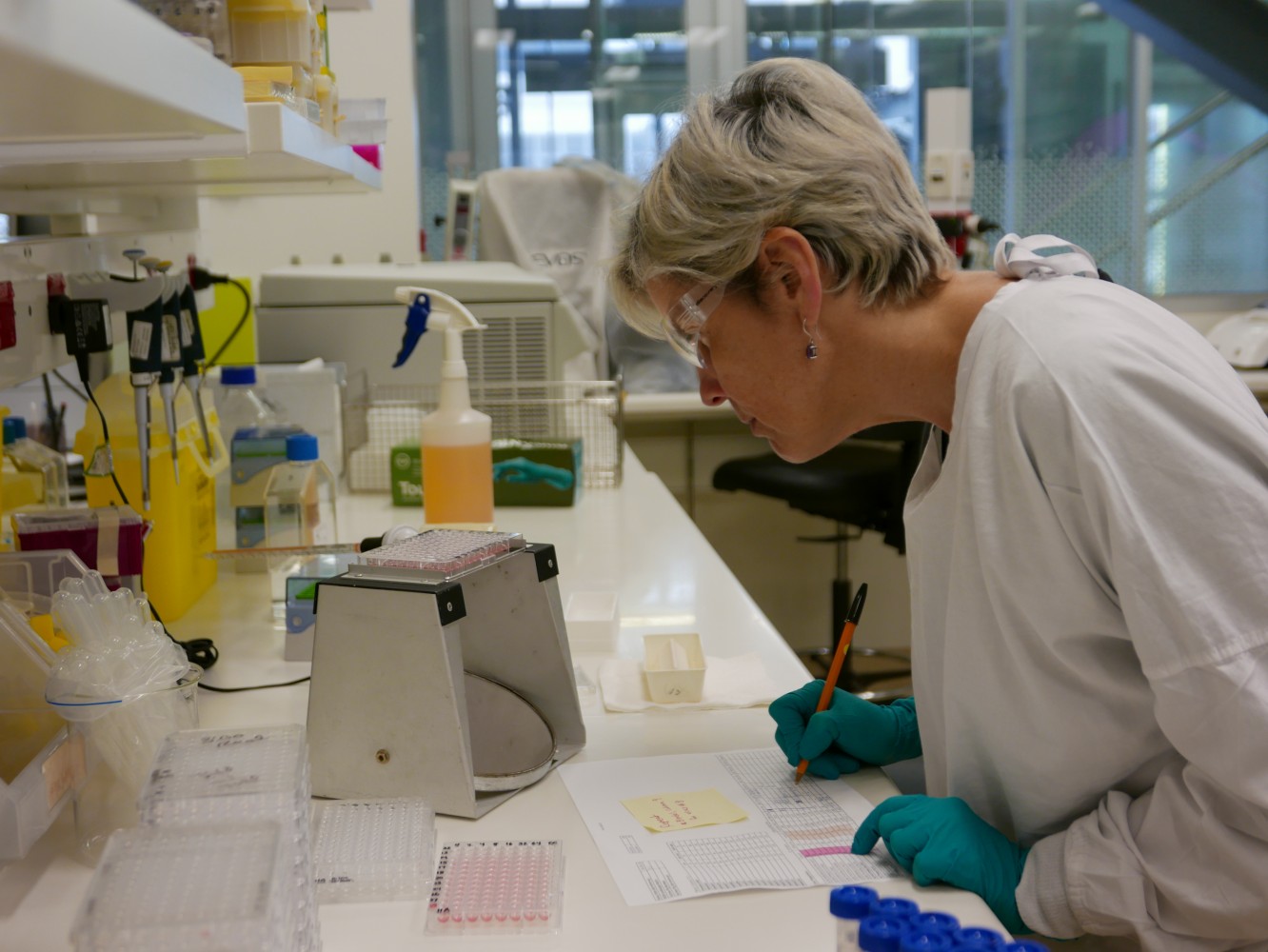 Dr Annette Fox
The five-year, US$4.16 million grant will be administered though the University of Melbourne and will be led by Associate Professor Sheena Sullivan, Dr Annette Fox, both from the WHO Collaborating Centre for Influenza and Dr Adam Kucharski from the London School of Hygiene and Tropical Medicine.
To date, there has been limited large-scale research on the impact of influenza vaccination on healthcare workers, despite vaccination being strongly recommended and sometimes mandated, to protect themselves and vulnerable patients from influenza.
"There is mounting evidence that the vaccine's effectiveness is sometimes poor for those who get the vaccine annually. We need to better understand when and why this happens to improve the effective and efficient use of the influenza vaccine," Dr Sullivan said.
Part of the project includes following a cohort of healthcare workers for up to four years to assess how their immune systems respond to vaccination over time, and how this might affect their susceptibility to influenza infection.
A novel part of this project is the use of mathematical models to understand complex immunological dynamics on influenza infection outcomes.
"At the end of the project, we hope to be able to provide evidence to inform decisions about continued support for influenza vaccination programs among healthcare workers and general policies for annual influenza vaccination, as well as much-needed clarity about the effects of repeated vaccination," Dr Fox said.
Work on this project will be undertaken at the WHO Collaborating Centre for Influenza, the University of Melbourne, the London School of Hygiene and Tropical Medicine, the University of Western Australia, The Alfred hospital, the University of Queensland, the Children's Hospital at Westmead, the University of Adelaide and the University of Newcastle.
News Archive