19 May 2020
Golden Staph project boosted with access to National Drug Discovery Centre
University of Melbourne's Dr Liam Sharkey, a postdoctoral researcher at Professor Tim Stinear's laboratory at the Doherty Institute, has received one of four Australian Government subsidies to fast-track research into new medicines using the National Drug Discovery Centre (NDDC).
Dr Sharkey's project will screen for compounds that can overcome antibiotic resistance in Staphylococcus aureus, a "high priority pathogen" for the development of new antibiotics as designated by the World Health Organization.
The NDDC provides researchers in Australia with access to the latest in advanced robotic high-throughput screening to enable patients to potentially benefit from novel treatments sooner. The subsidies cover 90 per cent of the cost of using the centre, reducing the cost of a traditional screening campaign – normally upwards of $300,000 – to around $30,000-$45,000.
"The world is running low on options to treat infections with antibiotic resistant Staphylococcus aureus (Golden Staph)," Dr Sharkey said.
"Our aim with this project is to find new drugs to treat this pathogen. We have targeted a previously ignored 'weak-link' in the bacterium, a protein that acts as a master control on how Golden Staph grows.
"We will use the power of the National Drug Discovery Centre to find molecules that specifically target this 'weak link' protein. These molecules could become the basis for new, effective antibiotics against Golden Staph."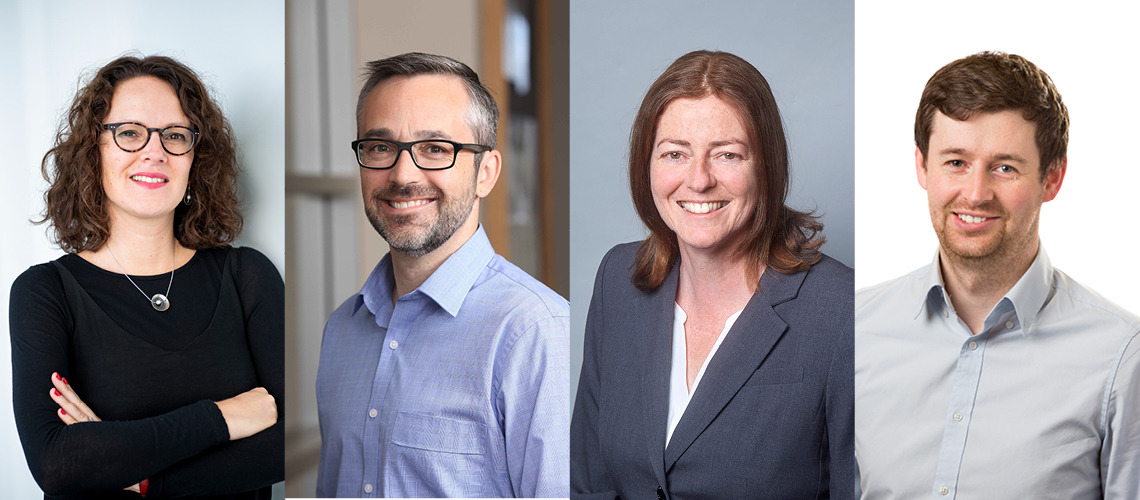 Successful subsidy recipients (L-R): Professor Marnie Blewitt, Dr Brian Dymock, Dr Lorna Mitchell and Dr Liam Sharkey
The $75 million centre, which was opened by Australian Health Minister, the Hon. Greg Hunt, and Victorian Health Minister, the Hon. Jenny Mikakos, in March 2020, is advancing Australia's drug discovery capabilities and reducing the amount of time it takes to bring new medicines to market.  
The NDDC was generously supported by $25 million from the Australian government and $18 million from the Victorian Government, with a $32 million investment from the Walter and Eliza Hall Institute, which includes income from the sale of venetoclax royalties and philanthropic gifts. 
Walter and Eliza Hall Institute director Professor Doug Hilton recognised the contributions of the Australian and Victorian governments, and philanthropic donors, for bringing the NDDC to life and ensuring researchers have access to the latest technologies to advance their projects. 
"We are very thankful for the generous contributions, which have enabled our colleagues from Australian research institutes, universities and small-to-medium enterprises to advance their research beyond the bench. We are proud to provide them with world-class facilities and staff as they fast-track their drug discovery journeys," Professor Hilton said. 
"We look forward to seeing the results of these ground-breaking research projects progress in the years to come resulting in new treatments for patients in Australia and around the world."  
News Archive