14 Aug 2019
Melbourne Immunotherapy Network addresses gap between immunology basic researchers and clinical researchers
The Melbourne Immunotherapy Network (MIN) recently held its second meeting since being established to address the gap of the interaction between basic researchers and clinical researchers in immunology.
Here, Doherty Institute postdoctoral researcher Dr Fern Koay shares her insights of the two-day event.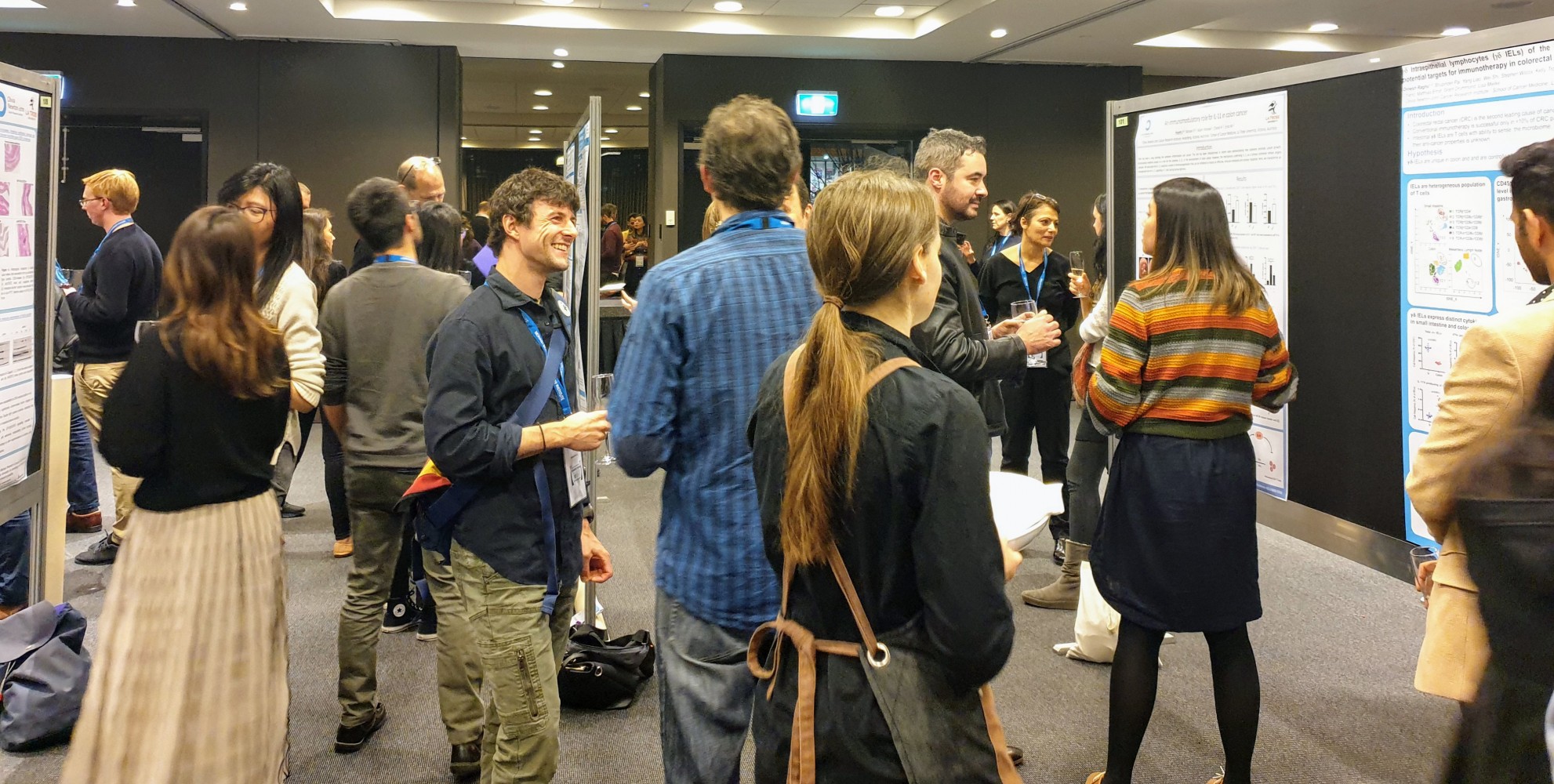 As the immunotherapy (harnessing the body's natural immune system to fight disease) field rapidly progresses, this meeting is a great platform for Melbourne's basic and clinical immunologists to leave their benches and come together for very productive data-driven sessions and collaborations.
Researchers from around the country and across different topics and disciplines offer insights to how their research will feed into immunotherapeutic avenues.
Immunotherapy is often discussed in cancer settings where patient's own immune cells can be engineered to target tumours; but MIN delegates also highlighted how it can be utilised in all immune-related disease spanning from infection to autoimmunity.
Apart from keeping me informed on the latest cutting edge advances in research in this area, this meeting was also particularly useful and important to highlight tools generated and available in Melbourne.
These include engineered CAR-T cells (T cells that have been genetically engineered to produce an artificial T-cell receptor to target a specific molecule), genome screening technologies, access to precious patient samples for testing, and novel emerging concepts in how the immune system can be manipulated.
Breakthroughs would not be possible without collaboration and MIN aims to achieve more interaction and collaboration in order to gain the most from the many immunotherapy studies underway in Melbourne. The best product of the MIN meeting is collaboration - fostering new and strengthening existing ones.
Immunotherapy is an exponentially fast growing field: it is very inspiring to see the work Melbourne is doing to lead in this space and how far more we have to go to tackle the complex issues surrounding these revolutionary strategies.
News Archive