28 Nov 2017
Jared Stern wins prestigious Alan Brotherton Prize in Cure Research
At the recent Australasian HIV & AIDS Conference, Doherty Institute Honours Student Jared Stern was awarded the Alan Brotherton Prize in Cure Research for the most outstanding abstract to a HIV cure.
Alan Brotherton (1963-2015) was a man who seized his HIV diagnosis as a call to action, dedicating the majority of his life to advocacy for people living with HIV.
This was the first time this award has been offered and is an outstanding achievement for an honours student and a great credit to Dr Michael Roche, also from the Doherty Institute, who has provided expert supervision over the year to Jared.
Alan was instrumental in the foundation of some of Australia's major peer-based HIV community organisations, including Positive Life NSW and the National Association of People with HIV in Australia (NAPWHA). His commitment to a partnership approach to HIV prevention and treatment helped to shape Australia's pioneering and hugely successful public health response to HIV.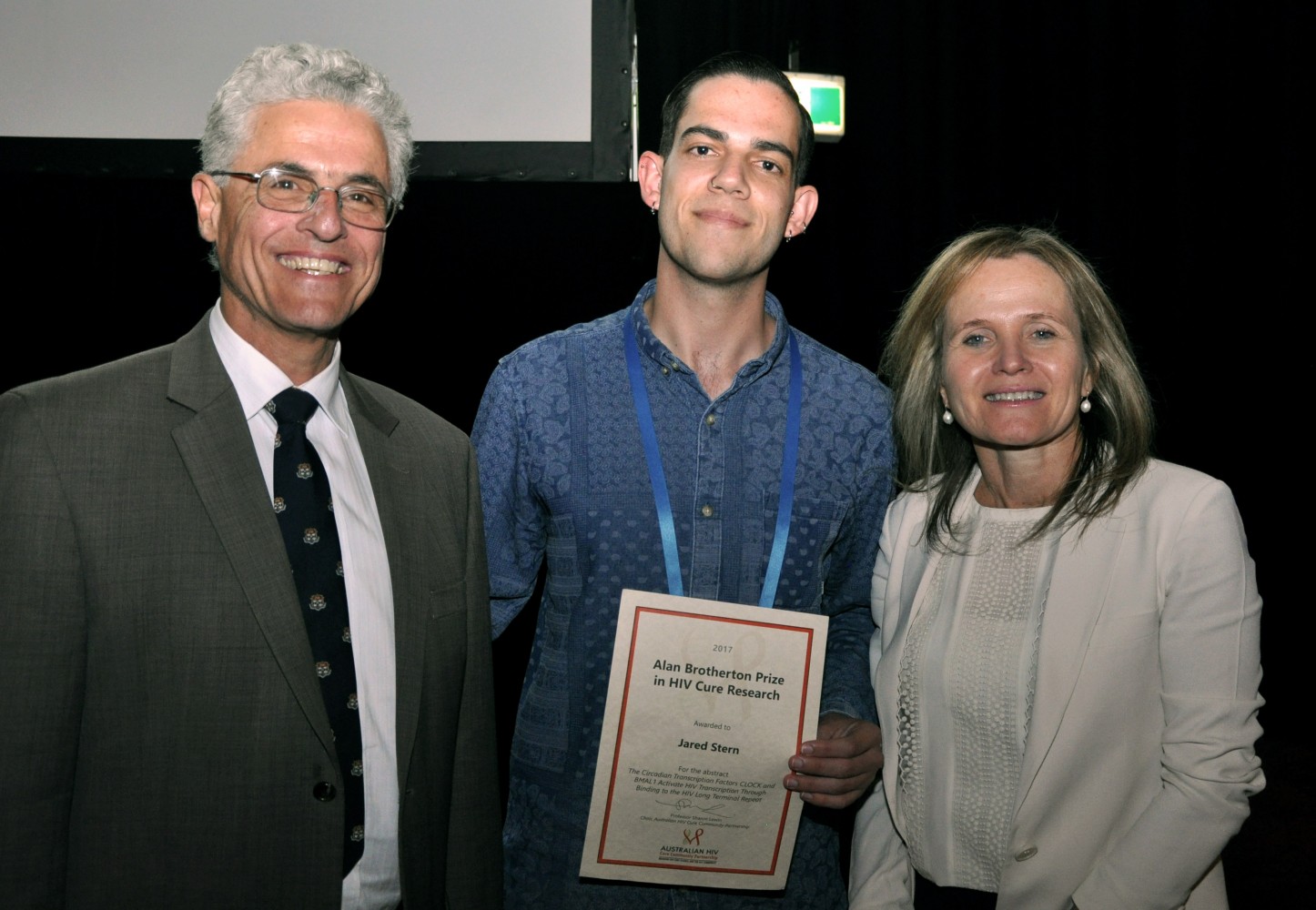 "It's fantastic to have the recognition of hard work put in, not just by myself but the team." Said Jared. "I think the prize itself is great because Alan Brotherton was such an activist in his field and recognition of people living with HIV in the HIV Cure sector is very important. It's a great motivator for us to keep working on cures and other novel treatments."
Jared's passion and depth of understanding of his work was evident to everyone in the room, which is exactly what the research needs – and the same reason the prize was created - to remind us that despite transformative changes to the diagnosis and treatment of HIV over the past 30 years, the search for a HIV cure is as relevant now as ever.
Congratulations to Jared!
News Archive