08 Mar 2019
International Women's Day: Balance for Better
The better the balance, better the world. That is the message behind the 2019 International Women's Day 2019 theme, #BalanceforBetter, which challenges individuals and corporations to celebrate, and encourage, gender-diversity
To mark the day, we asked leaders throughout the Doherty Institute how they approached the notion of #BalanceforBetter and building a gender-balanced, equitable world both from a personal perspective, as well as a professional one.
Professor Sharon Lewin, Doherty Institute Director
I believe organisations that embrace and encourage diversity and flexibility are rewarded with a workforce that are more innovative, authentic and engaged. The Doherty Institute exemplifies this notion and is constantly striving towards #BalanceforBetter.
Our Institute places a huge emphasis on equity and diversity: from ensuring gender balance is a criteria for Institute committees and seminar programs; to offering dedicated prayer rooms for staff of all faiths; and actively engaging with Women in Science Parkville Precinct – a collaboration of five of Australia's largest medical research institutes working together to boost the numbers of women in science leadership.
We also aim to celebrate diversity at any opportunity! We have recently introduced the Doherty Institute Diversity Awards. The brainchild of our Equity in Science Committee, the awards provide financial assistance for professional development activities supporting diversity in the Institute workforce.
As the Institute's leader, I'm passionate about supporting all of these initiatives and making sure I always lead by example and that we endeavour to achieve balance and encourage all voices to be heard throughout the organisation.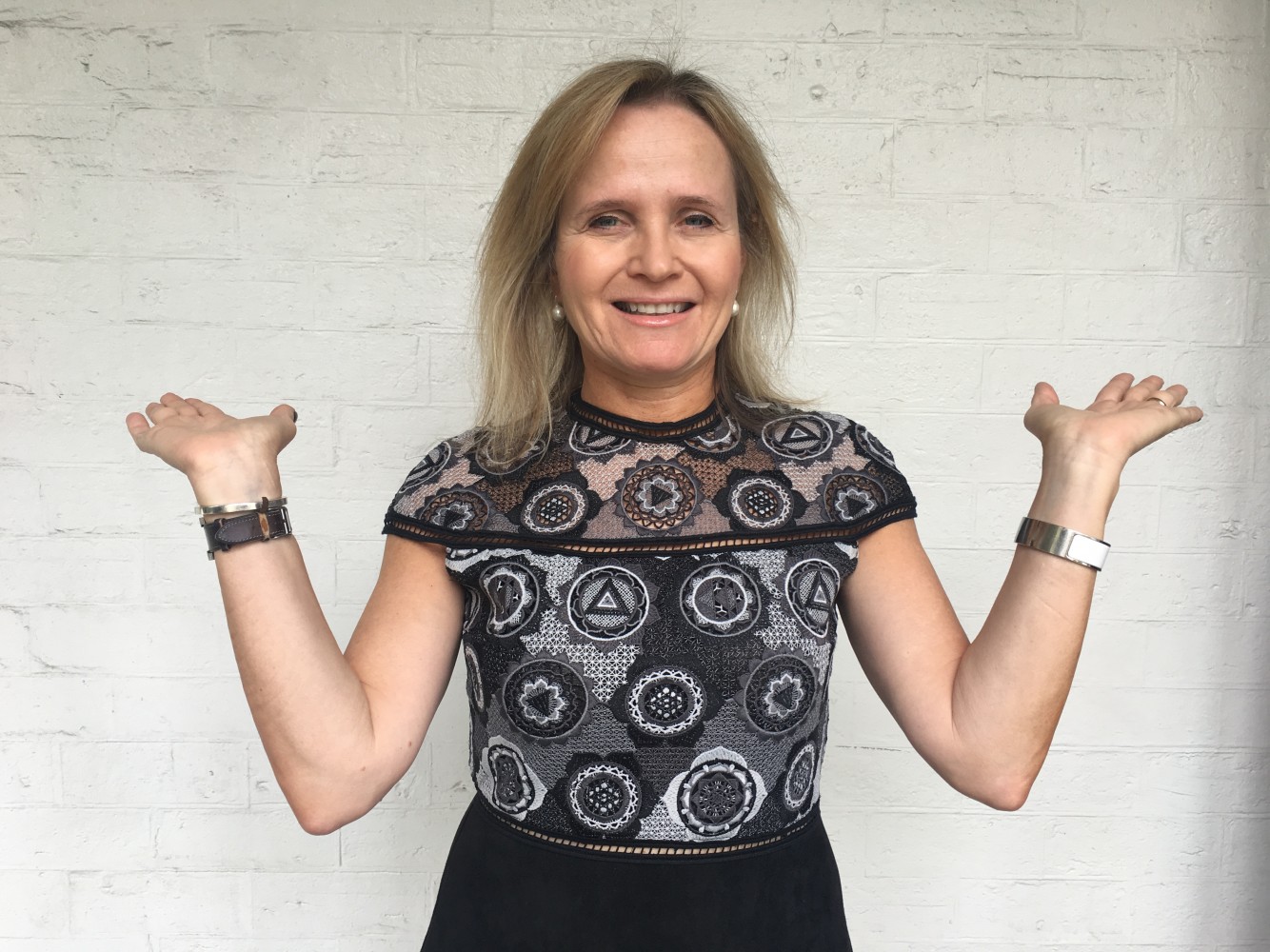 University of Melbourne Professor Stephen Rogerson, Laboratory Head
Our laboratory embraces flexible working hours as a way to help address gender balance and the issues all parents of young children face. For example, one of our staff members, Liz, works from 7 to 3, while Julia works from home when the need arises. Both Liz and Julia ensure they attend our key weekly lab meeting to make sure they are fully abreast of relevant new developments in the group.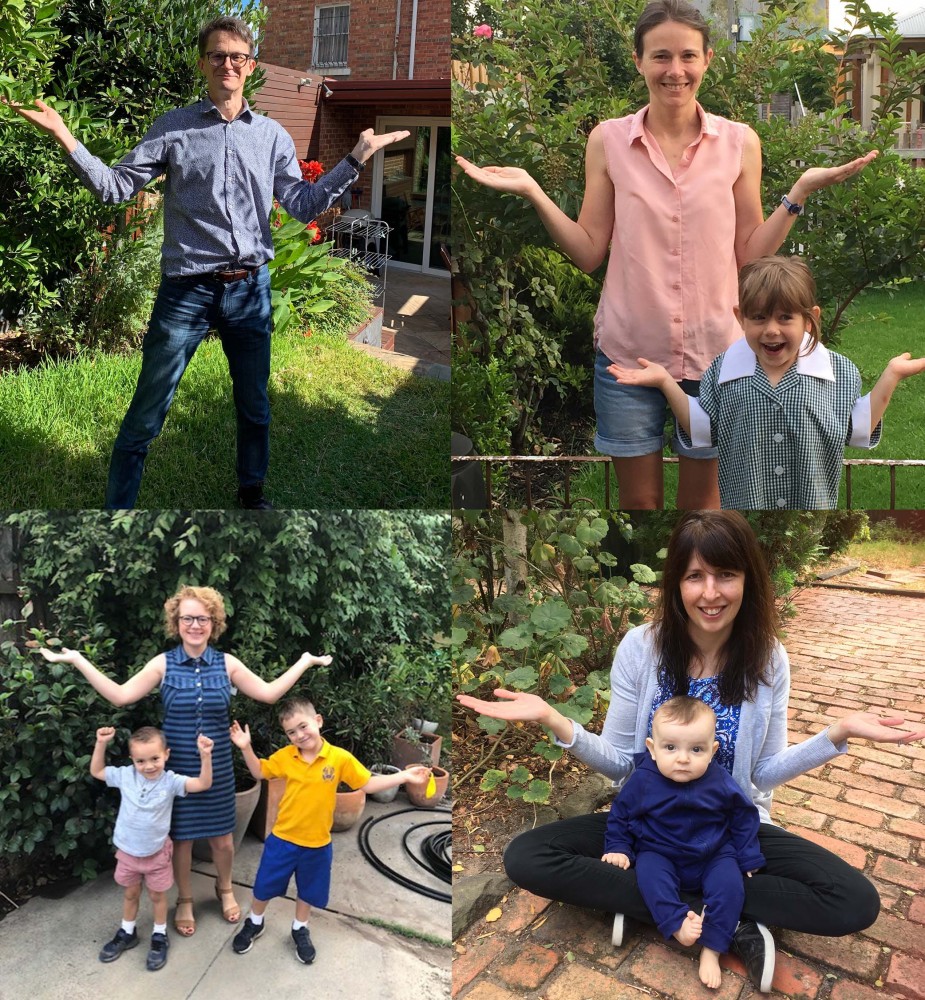 Professor Stephen Rogerson and the mothers in his lab.
University of Melbourne Professor Fabienne Mackay, Head of School of Biomedical Sciences and Laboratory Head at the Doherty Institute
Being a woman is never, and should never be, a barrier to success. Gender balance in the workplace should reflect society, but biomedicine is suffering from current and past neglect in supporting women better.
We have an issue right at the beginning because we have a lot of females studying and wanting to enter the workforce, especially in biomedicine, and then when we consider the professorial level we see 25-30 per cent females compared to the large majority of men. In Australia, we have this notion of relative to proximity, but it's very subjective. We might say, we know this woman has a two-year career interruption, but that doesn't translate to any extra chance of her getting a grant. Because the reality in a very competitive grant system is people who work full time and do a fabulous job are going to rank before those ladies anyway.
To address gender balance in biomedicine ethically, we need to look at introducing a ranking system as seen in parts of Europe. There, scientists are ranked and separated into gender groups before grants are dispersed evenly between men and woman.
With a points system, if you're a mother you would receive extra points, which increases your chance of getting funding. Remember, talent is a universally supported quality that has no gender.
*This interview first appeared on the School of Biomedical Sciences, University of Melbourne website as part of the My Brilliant Career profile series.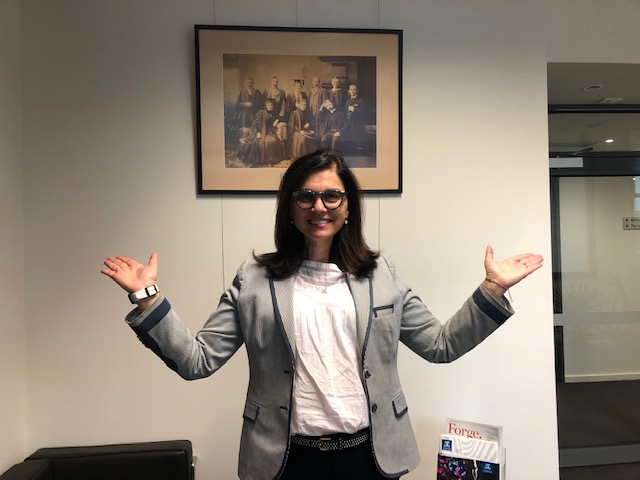 Professor Fabienne Mackay striking the #BalanceforBetter pose
Associate Professor Steven Tong, Royal Melbourne Hospital Clinician Researcher
As a male in a busy clinical and research role, it is easy for me to spend too much time at work, which may have detrimental effects on family life and my wife's career ambitions.
One of my attempts for better balance is getting home earlier and helping with childcare more during the week.
I am trying to intentionally have one-on-one time with my daughters by doing coffee before school on Monday each week. These are little steps, but hopefully make things slightly more possible for the females at home.
Dr Suellen Nicholson, Royal Melbourne Hospital Laboratory Head
As a leader, I encourage a diverse range of staff within the laboratory, individuals at different stages in their careers and different stages in their lives. I am happy to accommodate some staff working part-time in addition to having full-time staff and students.
Flexibility is extremely important in a busy diagnostic and public health laboratory. This works both ways. I try and accommodate staff requests for particular work hours to meet their family or outside work needs and, in reverse, staff are fantastic at giving 100% effort and flexibility when required.
I'd also like to reinforce my belief that if you do take a career 'break' and do other things then the skills you acquire can aid your future career prospects, even though you may not think they are relevant. I think this also highlights the importance of mentors. I was lucky enough to have a mentor at work and after working part-time for many years raising my children, I was considering whether to apply for the Laboratory Head role when my mentor pointed out all these additional skills I'd acquired and gave me confidence that I could do it.
I guess I also like to think of myself as a mentor because I know what is possible when you support and encourage people.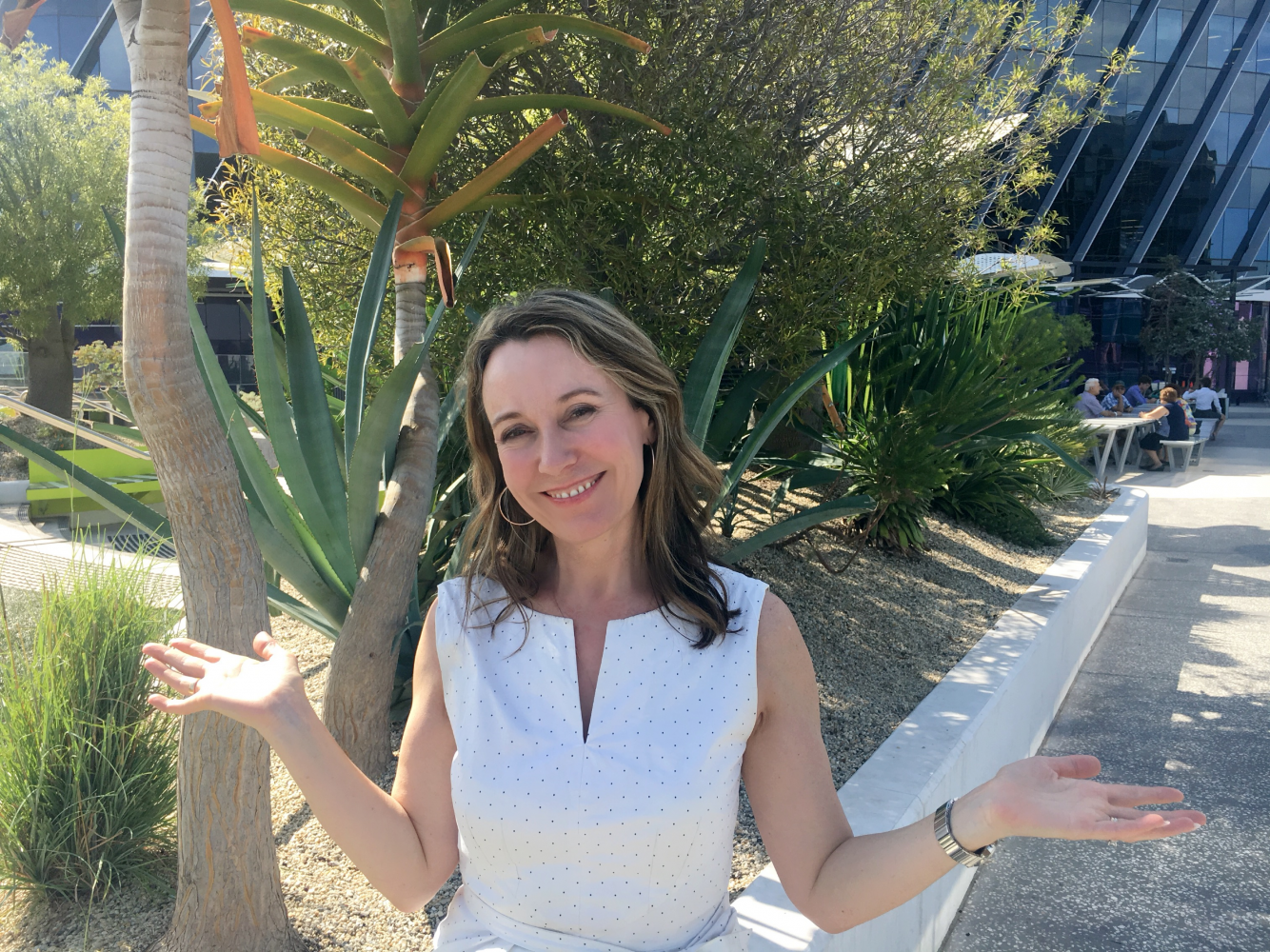 Dr Suellen Nicholson holds the #BalanceforBetter pose
News Archive