11 Feb 2020
International Day of Women and Girls in Science 2020
Today, the Doherty Institute is celebrating the International Day of Women and Girls in Science.
In 2015 the United Nations General Assembly declared 11 February as the International Day of Women and Girls in Science, in a bid to achieve full and equal access to and participation in science for women and girls, and further achieve gender equality and the empowerment of women and girls.
Science and gender equality are vital for the achievement of the internationally agreed UN Sustainable Development Goals as part of the 2030 Agenda for Sustainable Development. Despite a sustained global effort in the past 15 years to inspire and engage women and girls in science, they continue to be excluded from fully participating.
At present, less than 30 per cent of researchers worldwide are women. According to UNESCO data (2014 - 2016), only around 30 per cent of all female students select STEM-related fields in higher education. Globally, female students' enrolment is particularly low in information and communications technology (three per cent), natural science, mathematics and statistics (five per cent) and in engineering, manufacturing and construction (eight per cent).
As in the real world, the world on screen reflects similar biases—the 2015 Gender Bias Without Borders study by the Geena Davis Institute showed that only 12 per cent of the onscreen characters with an identifiable STEM job were women.
We spoke to two of the Institute's promising young female researchers about why they got into science and the challenges and benefits to being a female in science.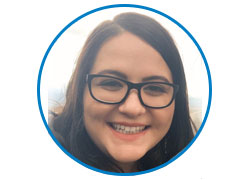 Why did you get into science?
I was always a curious child and annoyed my parents constantly by asking them questions about the world. When I was five, they gave me a book for Christmas titled, 1000 Questions and Answers, in an attempt to divert my attention away from them. From there, I started reading science books and studying science became the natural extension of that. For me it was and still is, a way to find out about the world around us and figure out how things work, and more importantly, why things are the way they are.
What advantages are there to being a female in science?
To be honest, I'm not sure there are many. Women face many barriers in the science sector that our male colleagues don't, including lower grant success rates and being promoted to higher positions less often. I will note that a few years ago, a study came out that said lab mice fear men but not women, so I suppose we have that going for us!
How can we make it easier for women to achieve their career goals in science?
I think there are many issues that need to be resolved to make it easier for women pursuing careers in the science sector. Some of these are structural, like increasing the number of women in senior and leadership roles or offering paid parental leave and flexible working hours to all parents (regardless of gender) so that primary parenting does not always fall to women. Other things I'd like to see are grant applications and journal manuscript submissions being completely blinded to try and remove unconscious bias from funding and publishing decisions, and for kids to not feel like science and maths are for boys and arts and literature are for girls.
What advice would you give to your 12 year old self?
I'd tell my 12 year old self to have more fun and study less. It took me a long time to work out that I'm more productive and have better ideas when I have breaks and let myself get distracted.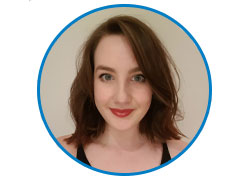 Why did you get into science?
Science has always been something that has intrigued me as I like to know the how and why, and to get into the detail about things. It is a job and personal interest where I am encouraged to be curious, and where I can test hypotheses. The media is full of scientific discoveries across many disciplines and understanding how science disciplines and concepts intersect is like getting a clearer picture of a puzzle.
I always wanted to understand emerging disease outbreaks as they were relevant to society and fascinating. You could observe the scientific discoveries in real-time, from identifying an epidemic and the organism, to treatment and working towards a vaccine or preventative strategy, and how this is used to inform the management of outbreaks in the future.
For me, pursuing science was about my interest in medical science, wanting to contribute to improving global health and, on a more personal note, trying to help people I know affected by the diseases I study.
What advantages are there to being a female in science?
There are many advantages and fantastic opportunities that science can offer women. Science is a career with many vastly different roles and fields of interests.
Having only been in the field for the last 5 years, I've had the opportunity to work on a number of medical research projects (antibiotic resistance and HIV cure research) and to collaborate with fellow scientists nationally and internationally. I believe women have unique strengths when it comes to collaboration, with science facilitating interactions with people from all walks of life.
Research involves being prepared to look at things differently and to challenge our assumptions. Women come with the potential of offering new perspectives and ideas, including research ideas.
Science engages and indulges your curiosity, and you can find a job for every work-life preference – desk, lab, or a combination, working indoors or outdoors, working long or short hours. In my field of medical research, we are encouraged to communicate our science to the scientific audience and general public alike and attend conferences globally which allow us to present our research and engage with other researchers, with the added perk of travel.
How can we make it easier for women to achieve their career goals in science?
I am proud of the way science is progressing to support women to attain degrees and careers in STEM (science, technology, engineering and mathematics). Admittedly, a gender disparity persists, particularly in the engineering, physics and mathematical fields. I am fortunate to be working within a field that has similar numbers of males and females, however I know women still face challenges in their careers.
I believe the best way we can make it easier for women to achieve their career goals in science is what scientific advisory boards are already implementing – gender-balanced hiring committees, equal opportunities and pay, and making sure acknowledgements and credit is given where credit is due.
Additionally, there are existing groups designed to support and celebrate women in science, such as WISE (Women in Science and Engineering) at the University of Melbourne, and STEM Women from the Australian Academy of Science, which are fantastic resources. Women have so much to offer in science, and I am proud and inspired to see more and more women succeeding in their career goals and obtaining higher positions in science.
What advice would you give to your 12 year old self?
Explore the opportunities that are offered across science. Apply for the science programs, and never stop asking questions. It is the basis for success in every field (science and non-science alike). Also, you don't have to be good at every science to become a scientist but be prepared to put the work in to understand wherever possible. Science as a field of study and work allows you to be curious and discover the unknown.
News Archive