27 Mar 2018
Dr Hui-Fern Koay joint winner in Premier's Awards - Basic Science Researcher category
Congratulations to Doherty Institute researcher Dr Hui-Fern Koay, joint winner at the 2018 Premier's Health and Medical Research Awards in the Basic Science Researcher category. Dr Koay is from the Department of Microbiology and Immunology, The University of Melbourne (UoM) at the Doherty Institute and was given the prestigious win alongside another talented researcher, Dr Tan Nguyen from the WEHI and UoM.
Minister for Health, The Hon. Jill Hennessy MP presented the prestigious 2018 Premier's Awards for Health and Medical Research that are now in their 24th year.
The awards honour the outstanding work and discoveries of up-and-coming health and medical researchers in the early stages of their career.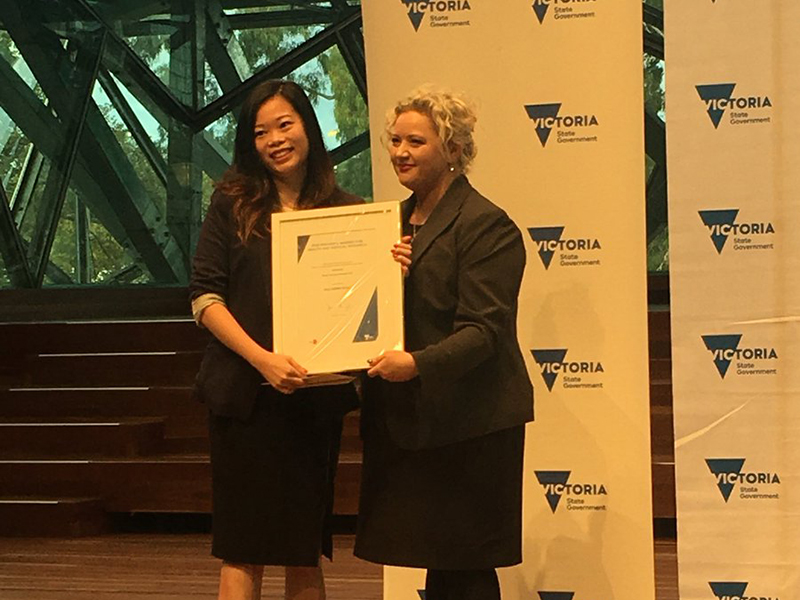 Dr Hui-Fern and The Hon. Jill Hennessy MP
"I am incredibly honoured by the recognition, and would like to thank the Victorian Government and the Australian Society for Medical Research for this award. Thank you for being advocates for basic science, and giving me this profile boost in pursuing fundamental questions about unconventional T cell biology." Said Dr Koay.
"I'm especially grateful to Dale Godfrey and Daniel Pellicci for their supervision, these awards are always a team effort."
Hui-Fern's research focuses on a specialised type of white blood cells, called MAIT (mucosal associated invariant T) cells. They are abundant, and have striking potential for universal therapy and fighting infections.
"What I really wanted to find out was why, curiously, MAIT cell numbers vary widely between healthy individuals - some of us have more MAITs, and some of us have less."
Through studying their development, she discovered how they grow up, and also found a series of checkpoint or 'education factors' that control MAIT cell numbers and function.
"We want to ultimately use this knowledge to manipulate MAIT cells into fighting infections or creating new treatments such as cancer immunotherapy."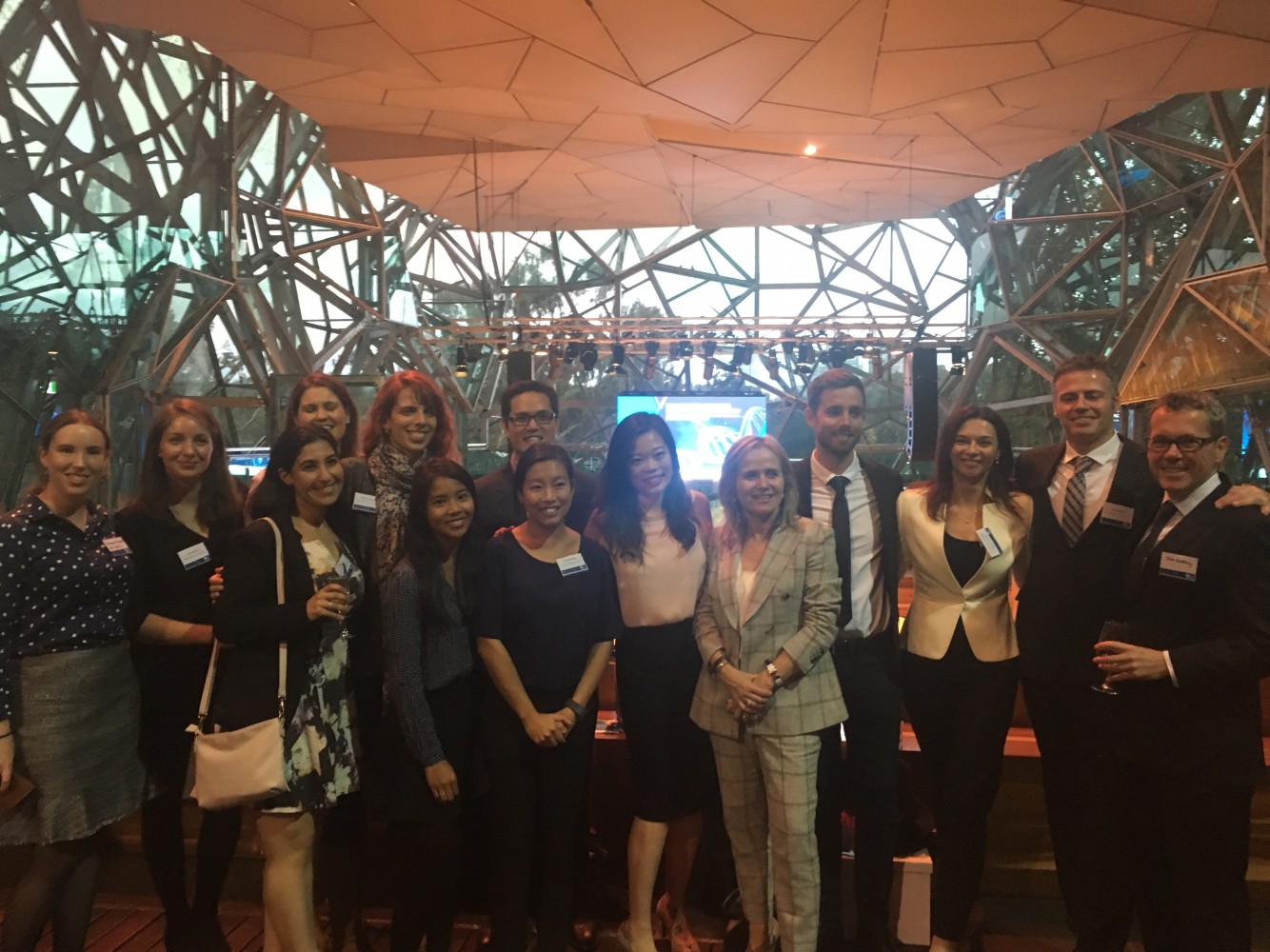 Since 1995, the Premier's Award has been awarded annually to recognise the exceptional contributions made by early career health and medical researchers in their PhD studies.
A total of 17 finalists were shortlisted for the award categories in the areas of basic science, clinical, public health and health services research.
This year the Doherty Institute proudly had three shortlisted finalists, Dr Nicholas Gherardin, Dr Jason Kwong and Dr Hui-Fern Koay.
News Archive