20 Nov 2019
Dr Daniel Utzschneider awarded a Robert Koch Postdoctoral Award for Immunology in Berlin
Doherty Institute postdoctoral researcher from the Kallies Group, Dr Daniel Utzschneider has been awarded a prestigious Robert Koch Postdoctoral Award for Immunology in Berlin.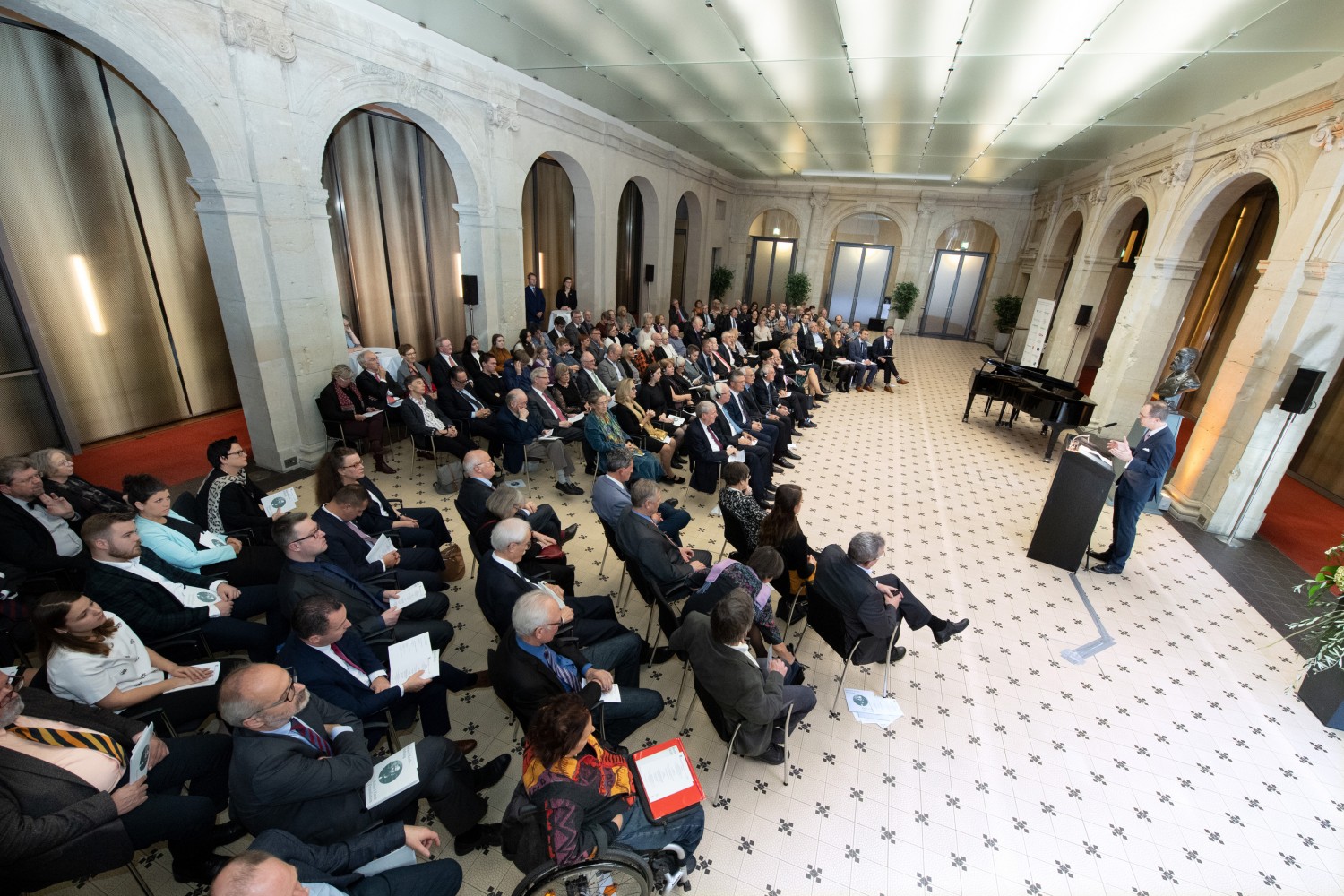 Award ceremony for the Robert Koch Foundation Awards.
The Robert Koch Foundation was established to promote basic scientific science research in the field of infectious diseases, as well as exemplary projects that address medical and hygienic issues, and is based in Germany.
Nominated by the German Society for Immunology, Dr Utzschneider was awarded for his outstanding scientific achievements in immunology.
Dr Utzschneider's work on T cell immunology focuses on the development and exhaustion of memory T cells in acute and chronic viral infections such as lymphocytic choriomeningitis virus (LCMV).
He has ushered in a paradigm shift in the field of T cell immunology by describing and demonstrating a new model in which T cells undergo differentiation and functional specialisation processes in chronic infections.
Dr Utzschneider identified a specific T cell subset that is responsible to sustain immunity to chronic infections over long periods and, most importantly, the primary target of immune checkpoint blockade, a widely applied immunotherapy.
"It's an incredible honour to receive this prestigious award." he said.
"The Robert Koch foundation has honoured an outstanding number of young scientist in the past, many of which have become scientific leaders in the field today. Joining this list, is a wonderful privilege as well as a great motivation for the my future career path."
News Archive