31 Mar 2023
Doherty Institute welcomes Osaka's IFReC for Immunology Symposium
The delegates, including IFReC Director Professor Takeda Kiyoshi, visited the Institute for the 'IFReC-Doherty and Partners Immunology Symposium' that featured presentations by both Doherty Institute and IFReC scientists on immunology research.
Professor Takeda said he believes the partnership will lead to further progress in immunology.
"The University of Melbourne is one of the best universities in the southern hemisphere and the Doherty Institute is unquestionably a leader in immunology research in the Asia-Pacific region," Professor Takeda said.
"The Doherty Institute and IFReC each have their own areas of research expertise, so we believe that our future partnership will create a stimulating synergy leading to innovation, not only for both Japan and Australia but also for the world of immunology."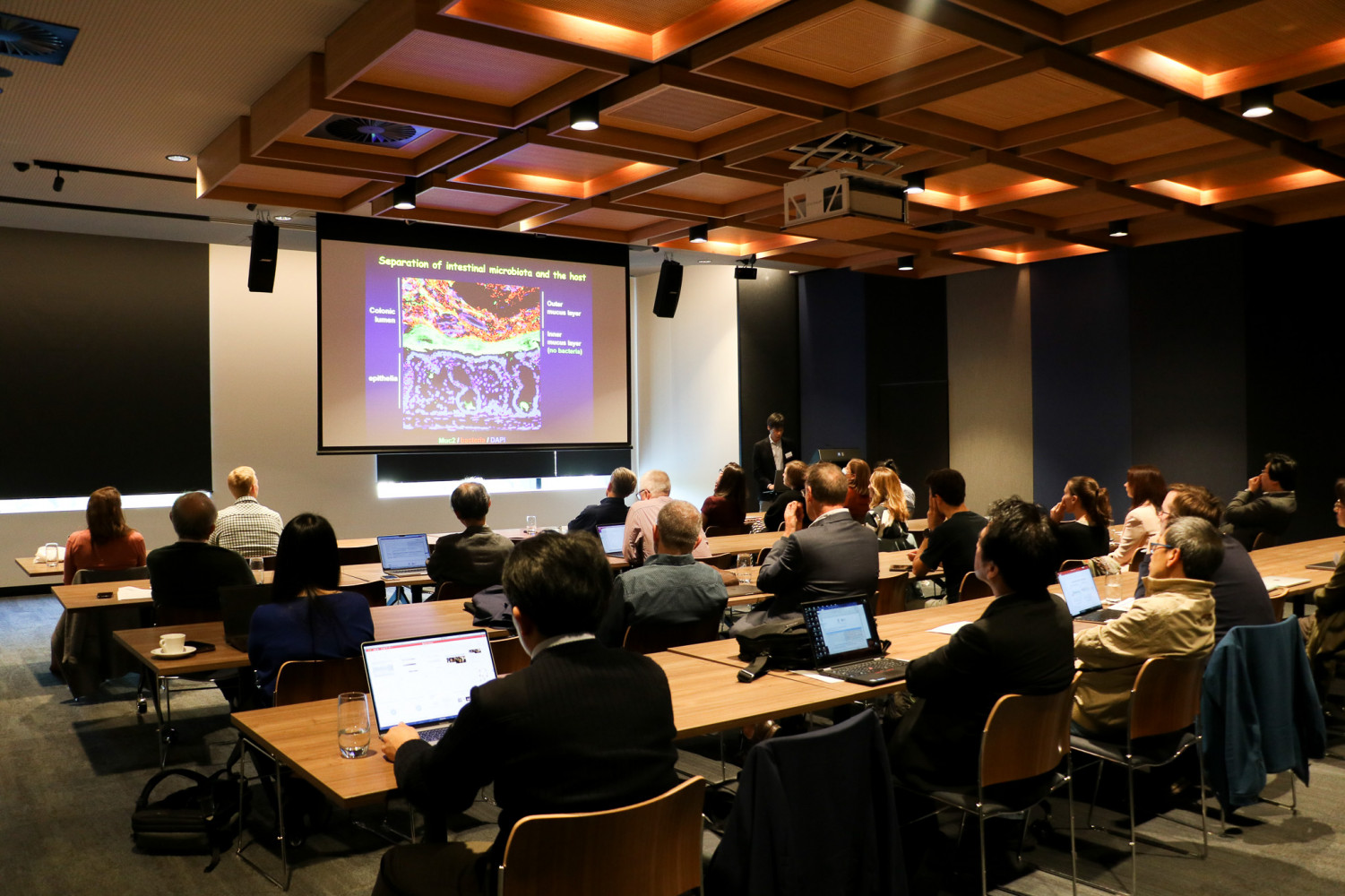 Professor Takeda Kiyoshi presenting at the Doherty and Partners Immunology Symposium
Lead organiser of the visit and Laboratory Head at the Doherty Institute, University of Melbourne's Professor Axel Kallies, said the symposium was a huge step towards building a relationship between the two leading research institutes.
"Collaborations like this are so important because it provides an opportunity to cross-fertilise the ongoing research we're doing here at the Doherty Institute," Professor Kallies said.
"IFReC is a premier immunology institute in Japan and worldwide, so we are thrilled to partner with them, as it will make the research more innovative and efficient."
Co-lead organiser of the symposium and Immunologist and Group Leader of the MAIT Cell Program at the Doherty Institute, University of Melbourne's Dr Sidonia Eckle, said developing international partnerships such as this is an integral part of innovation in science.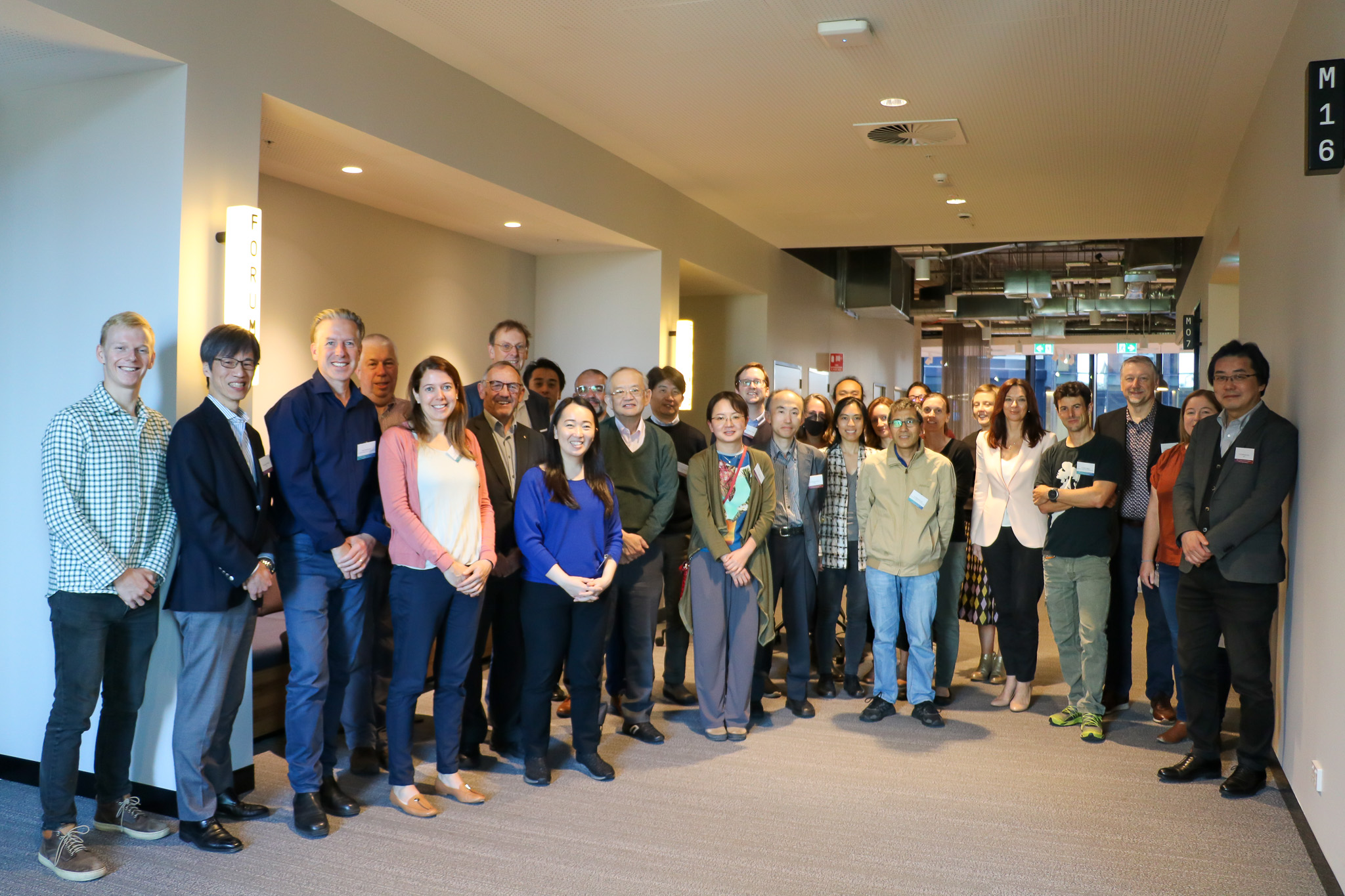 Delegates at the Doherty and Partners Immunology Symposium
"IFReC are fundamentally doing very similar work to what we are doing at the Doherty Institute in immunology and infection-related research, and being so close to us in the Pacific region, they are an obvious partner for us," Dr Eckle said.
"During the pandemic, they did some fantastic work on COVID-19, and there are specific aspects, such as regulatory T-cells, where they really are leaders in the field."
With the symposium now concluded, both institutes are looking forward to collaborating on projects and formalising a joint PhD program over the coming months.
News Archive