10 Oct 2019
Doherty Institute to mentor Nepalese health professionals to fight AMR.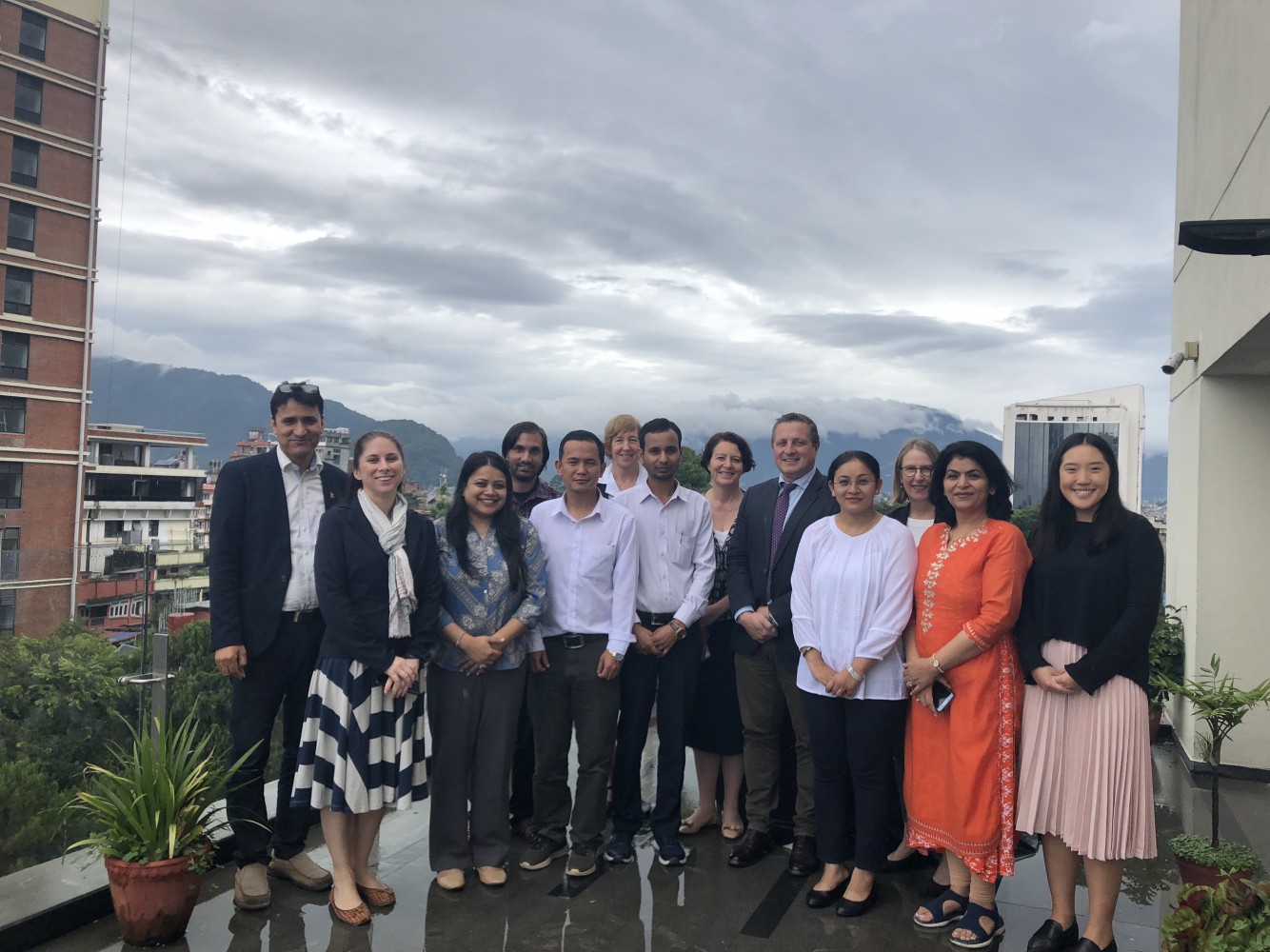 The Fleming Fund Fellowship Scheme is a UK Government-funded program that supports mentorship and capacity building opportunities for professionals across Asia and Sub-Saharan Africa, to help low and middle incomes fight antimicrobial resistance (AMR).
It allows in-country professionals, including clinicians, vets, pharmacists and scientists, to advance their skills to lead and contribute to the global effort to address AMR through increased surveillance and increased data sharing between countries.
A Doherty Institute-led consortium, with the University of Melbourne's Faculty of Veterinary and Agricultural Sciences and CSIRO's Australian Animal Health Laboratory, is designated as a Host Institution for the mentoring and training of the Fellows.
The mentoring team recently travelled to Nepal to conduct a three-day Opening Workshop for the Nepal Fellowships.
Associate Professor Kirsty Buising, Deputy Director National Centre for Antimicrobial Stewardship (NCAS) at the Doherty Institute said that this was an insightful opportunity to understand the local context, issues and barriers to address AMR in Nepal.
"The workshop will assist with development of achievable and sustainable activities under the training program," Associate Professor Buising said.
Six Nepalese Fellows were chosen by the mentoring team through a selection process to undertake an 18-month on-the-job training program to improve skills to detect and monitor AMR and antimicrobial usage, across human and animal health, using a One Health approach.
The Fellowships will consist ongoing mentoring, including visits by the Fellows to Melbourne, with reciprocal visits by the mentors, and the opportunity to develop a long term, collaborative relationship with the institutions in Nepal.
The mentoring team is already providing training in Bhutan under the Fleming Fund program.
News Archive