14 May 2019
Doherty Institute to mentor Bhutan health professionals to fight AMR
A Doherty Institute-led consortium, with the University of Melbourne's Faculty of Veterinary and Agricultural Sciences and CSIRO's Australian Animal Health Laboratory, has been designated as a host institution under the Fleming Fund Fellowship Scheme.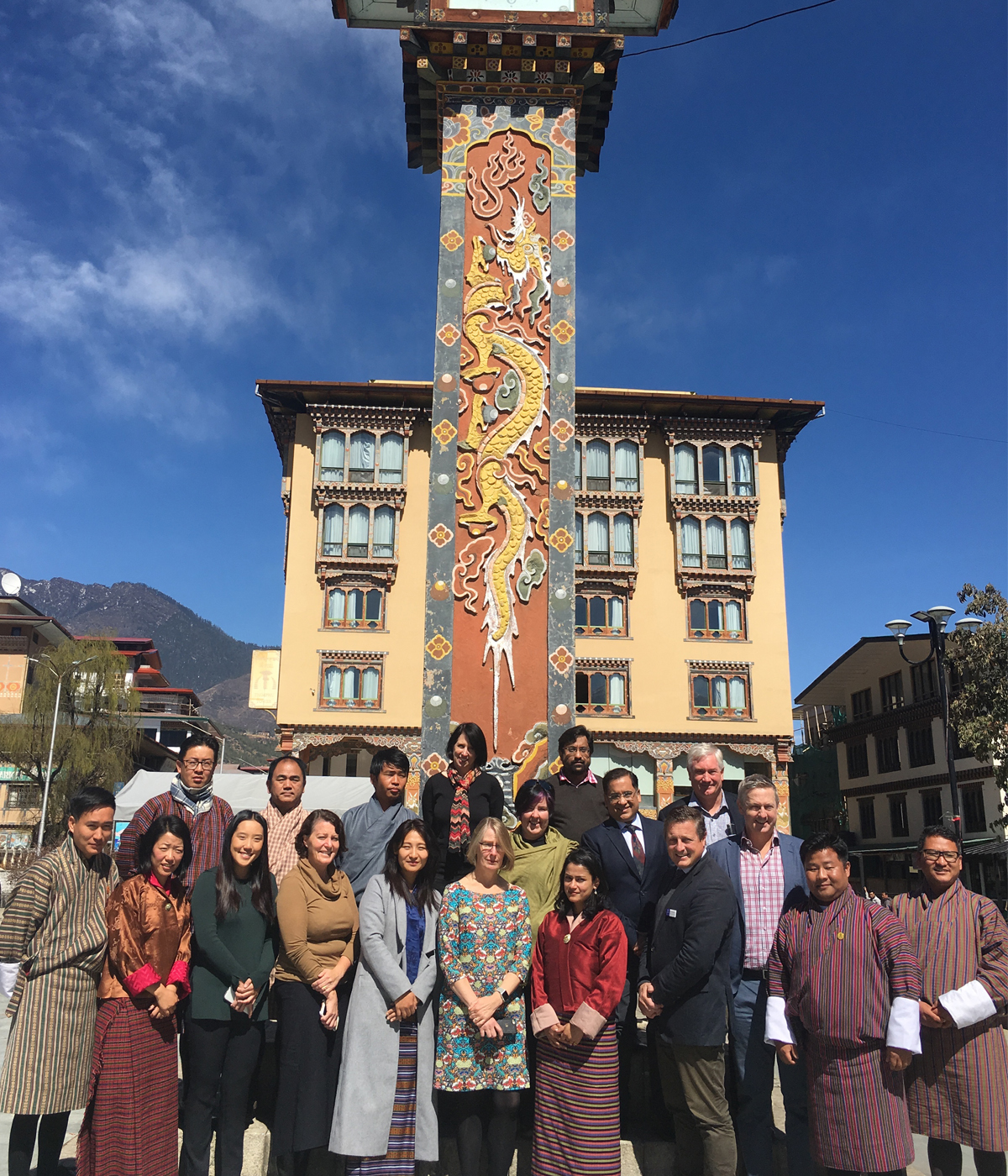 The Fleming Fund is a £265 million UK aid investment to tackle antimicrobial resistance in low- and middle-income countries around the world. The programme is managed by the UK Department of Health and Social Care, in partnership with Mott MacDonald, the Fleming Fund Grants Management Agent.
Fleming Fellowships will provide mentorship and career enhancement opportunities for professionals in 24 countries across Asia and Sub-Saharan Africa over four years, working in fields relevant to their national AMR response.
University of Melbourne Professor Ben Howden, Director of the Microbiological Diagnostic Unit Public Health Laboratory (MDU-PHL) at the Doherty Institute said the scheme offers opportunities for in-country professionals to develop key skills to prevent, detect and monitor AMR, through the expert mentorship of selected host institutions.
"The fellowships will bring together key in-country clinicians, vets, pharmacists and scientists already working in AMR, and allow them to build workforce capacity to implement appropriate, achievable and sustainable programs to detect and monitor antimicrobial resistance and use across human and animal health," Professor Howden said.
"It will also give us the opportunity to develop a long term, collaborative relationship with in-country institutions."
The first country the mentoring team will be working with under the scheme is Bhutan. Seven Bhutanese Fellows were chosen by the mentoring team through a selection process, to undertake on the job training over 18 months to improve their skills to detect and monitor AMR and antimicrobial useage (AMU), using a One Health approach.
The mentoring team recently travelled to Bhutan to conduct a two-day opening workshop for the Bhutan Fellowships, providing an excellent opportunity to formally meet the Fellows, supervisors and leaders in the hospitals, laboratories and the Ministry of Health.
The workshop allowed the team to understand the current AMR work in Bhutan, important for the development of achievable and meaningful fellowship work plans.
The fellowships will consist of visits by the Fleming Fellows to Melbourne, with reciprocal visits by the mentors, and the opportunity to develop a long term, collaborative relationship with the institutions in Bhutan.
Fellowships are offered across human and veterinary settings, in clinical microbiology and laboratory quality management related to AMR of priority pathogens, and surveillance, epidemiology and data analysis related to AMR and AMU.
News Archive