12 Mar 2019
Doherty Institute researchers get $1.5 million funding boost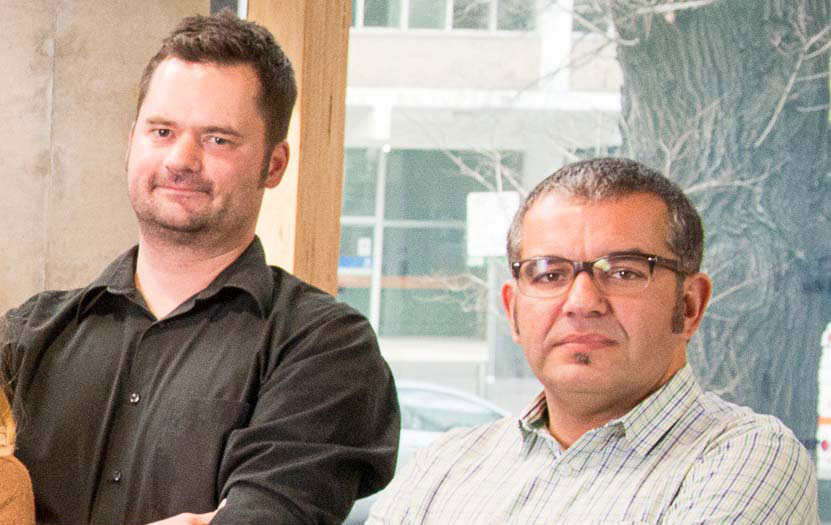 Associate Professor Thomas Gebhardt and Associate Professor Sammy Bedoui.
The grant which will be distributed over three years were offered by Merck to celebrate its 350th anniversary, to stimulate innovative research in challenging areas of future importance. Out of 1300 applications, just seven were awarded to researchers around the world.
Associate Professor Bedoui's project will look at why only some cancer patients respond to T cell-based immunotherapy, recent findings suggest it might be linked to a patient's microbiota.
His team has identified specific microbiota-derived factors that directly promote the existence of CD8 T cells in a state known to promote their responsiveness to immunotherapy.
This application seeks to expand our mechanistic studies and apply these novel insights to the improvement of T cell therapy in cancer.
"New studies show intriguing relationships between the types of microbes that live inside a patient and their responsiveness to cancer immunotherapy. However, we don't know what constitutes this relationship. We have some exciting hints towards the underlying molecular mechanisms and hope to unravel these through this research program," Associate Professor Bedoui said.
"This research will bring together immunologists, biochemists and microbiologist to find new ways of improving immunotherapies, which are already phenomenal but unfortunately only work in around 40 per cent of cancer patients."
He said that working closely with Merck, may accelerate the way towards new drugs that enhance the efficacy of cancer immunotherapy.
"Along the way, we will also learn new exciting things about how the immune system is guided, regulated and influenced by the microbes that reside in and on our bodies," he said.
News Archive