05 Nov 2019
Associate Professor Sammy Bedoui appointed Bonn University Ambassador
Associate Professor Sammy Bedoui, Immunology Theme Leader and laboratory head at the Doherty institute has been appointed Bonn University Ambassador during a visit to the university with a high-level delegation from the University of Melbourne.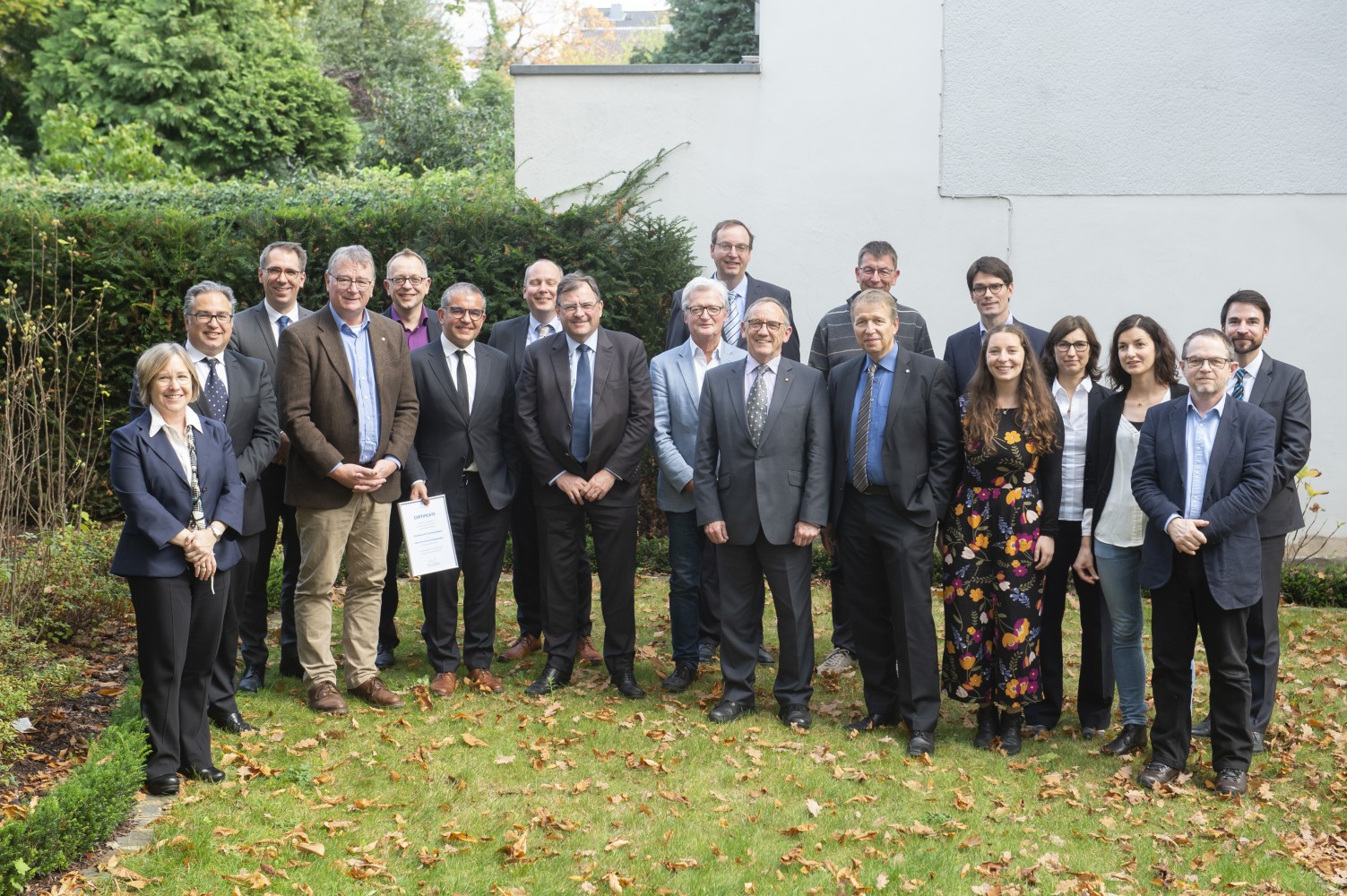 Associate Professor Bedoui joins a global network that from their current base of work, can provide early-career researchers with information on Bonn, its sponsorships and career opportunities.
The University of Melbourne delegation visited the University of Bonn in order to discuss a closer cooperation in research and training of early-career researchers. Close links already exist especially in the areas of Immunology through a joint PhD Program that has just passed a significant milestone in that the first cohort of students have submitted their PhD theses at the 3.5-year mark.
Associate Professor Bedoui said his ambassadorship was an excellent opportunity to further enhance the synergism between Bonn and Melbourne.
"We are hopefully that the relationship grows beyond immunology with significant progress happening in neuroscience, plant biology and agriculture," he said.
"It's a great privilege to be acting as Ambassador for Bonn University in Melbourne, the appointment coincides with the recent visit of our joint PhD program by the President of the German Research Council, who is co-funding this International Research Training Group with ~EUR4.8 million and our bid to have this funding extended to another 4.5 years."
Leading the delegation, Vice-Chancellor Professor Duncan Maskell said Bonn is an excellent university, as shown by achieving such tremendous success in the latest Excellence Initiative.
"It is pleasing to see that our researcher-driven collaborations are reaching such scale, and at their heart have been driven by shared commitment to training the next generation of global leaders in research," he said.
A year ago, the University of Bonn and the University of Melbourne had agreed on a far-reaching declaration of intent, aiming, amongst others, at establishing joint research projects in various disciplines and a stronger exchange of young researchers, in particular through the launch of additional joint doctoral programs.
The Cluster of Excellence ImmunoSensation and the University of Melbourne have been working together closely since 2016, Under the name 'Bonn & Melbourne Research and Graduate School', the two partners launched an International Research Training Group with by now over 45 jointly mentored doctorates.
The exchange of doctoral students, young academics and researchers is promoted by the "Bonn & Melbourne Academy for Excellence in ImmunoSciences/Infection" (BM-AXIS). Bonn's Faculty of Agriculture cooperates with the Research Center Jülich and the University of Melbourne in the mentoring of doctoral students.
News Archive