06 Nov 2023
Advancing Malaria Research: Insights from the Malaria in Melbourne Conference 2023
Written by University of Melbourne Dr Elizabeth Aitken, Research Fellow in the Department of Infectious Diseases at the Doherty Institute
This October, the Doherty Institute hosted the biannual Malaria in Melbourne conference, bringing together scientists from around Australia to share the latest research findings on malaria. Despite Melbourne not being an endemic region for malaria, the city is a global hub for scientific research focused on alleviating the impact of this disease.
This year, 156 participants attended the event over two days, featuring 43 oral presentations, primarily delivered by students and early and mid-career researchers. University of Melbourne's Dr Dean Goodman, Malaria Researcher in the School of Biosciences, set the tone with his opening plenary presentation on innovative strategies targeting the malaria parasite within mosquitoes.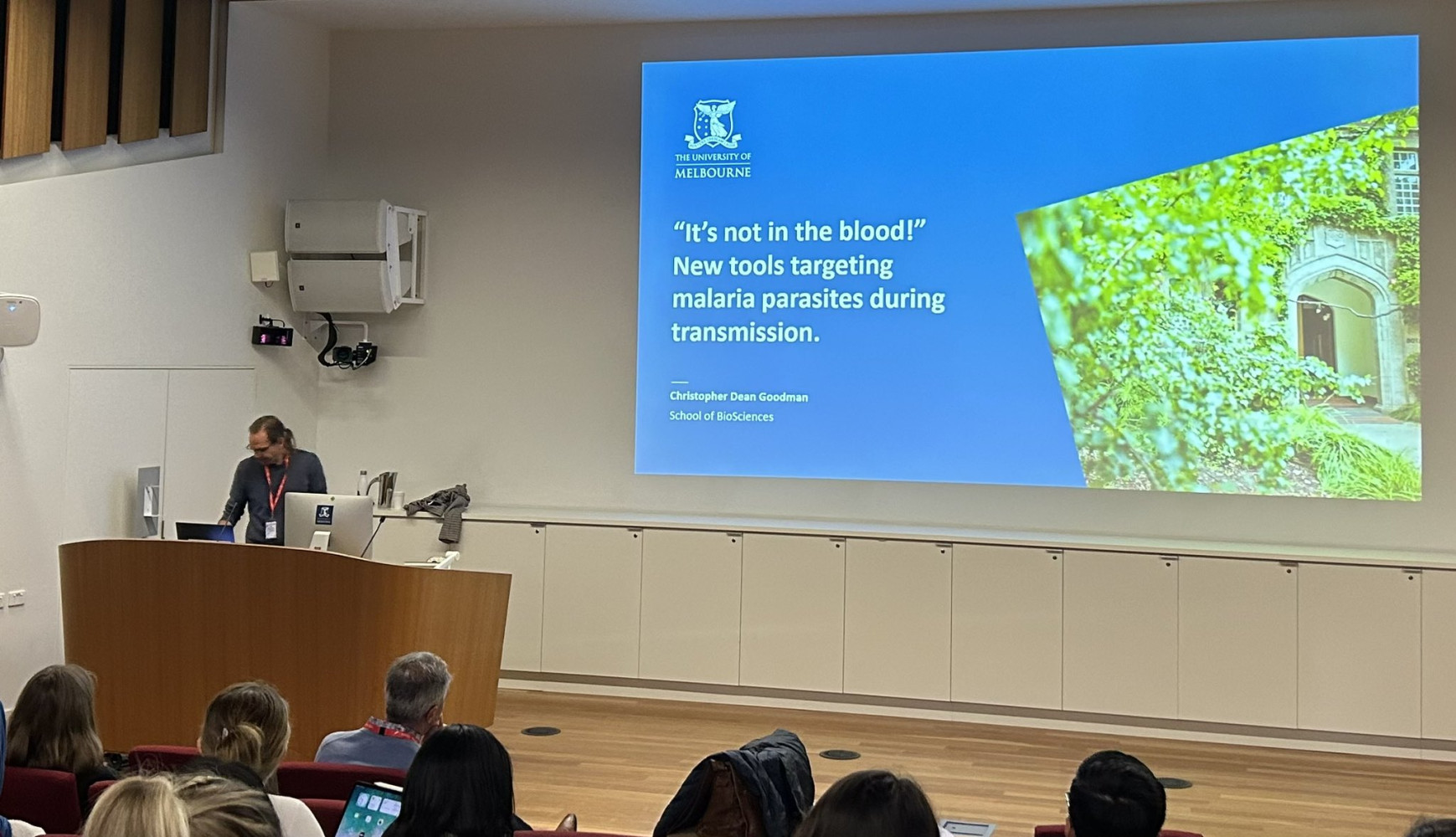 Photo of our plenary speaker: Dean Goodman.
The conference presentations covered a range of topics, from the mechanism of action of commonly used anti-malarial medication to the characteristics of antibody responses which provide protection against the malaria parasite. Attendees also heard about the economic toll of the disease in Malaysia, the correlation between malaria and anaemia in pregnant women in Papua New Guinea, the search for new anti-malarial drugs and promising drug candidates, and innovative methods for identifying individuals at high risk of infection.
Morning and afternoon breaks provided a backdrop for lively discussions. During lunchtime sessions, attendees had the opportunity to read research posters and engage in one-on-one discussions with their respective authors.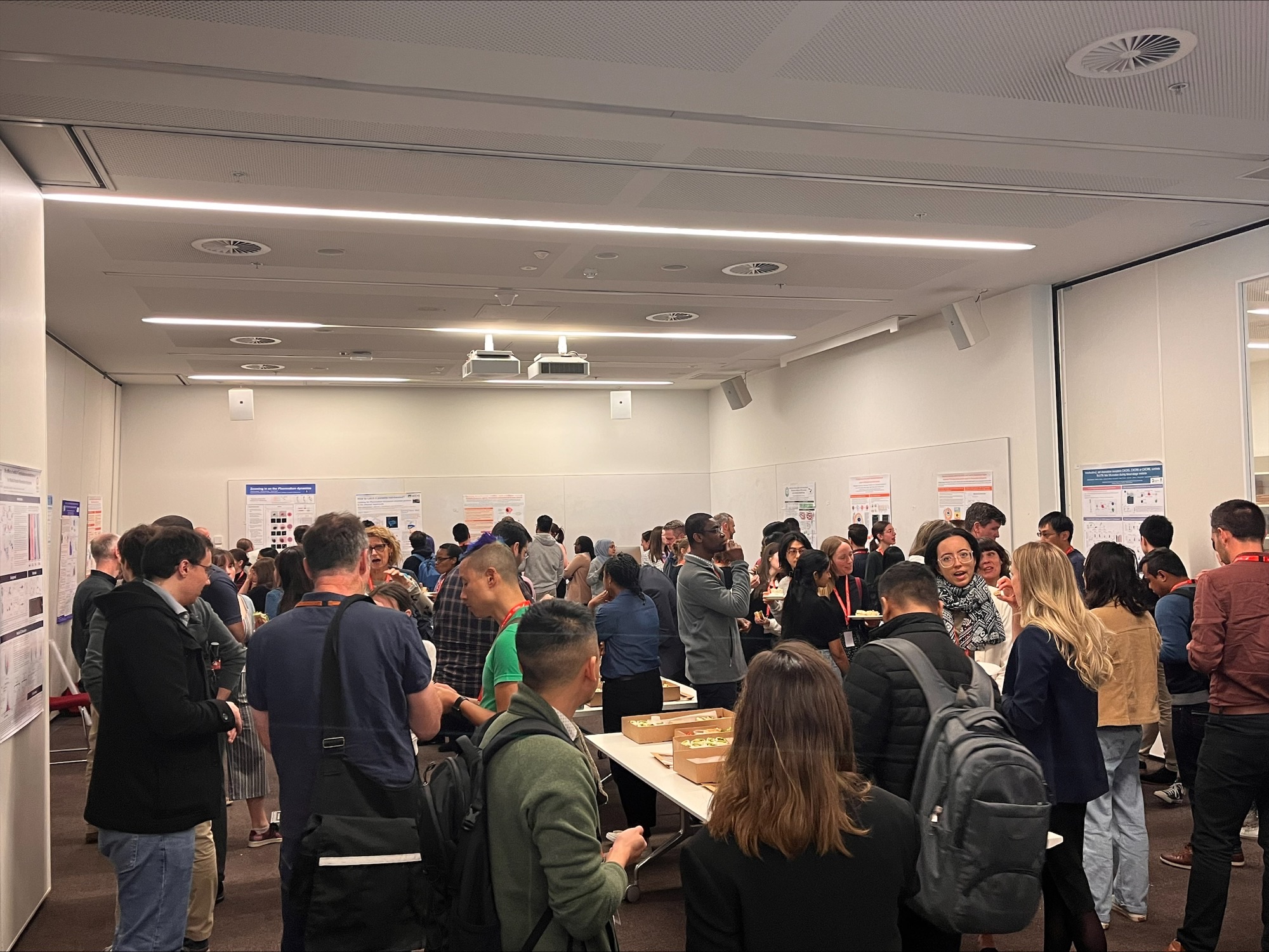 Photo of our lunch poster session.
The 2023 edition of the Malaria in Melbourne meeting was highly anticipated, marking the first in-person gathering since 2019. The event successfully brought together researchers from various institutes, including the Doherty Institute, the Burnet Institute, Bio21, WEHI, as well as from the University of Melbourne, Deakin University, RMIT and Monash University, with several participants joining from interstate.
Overall, the meeting offered a comprehensive overview of malaria research and provided a great opportunity for new collaborations to begin.
News Archive