25 Sep 2017
Conference report: 9th international Global Virus Network meeting
The Peter Doherty Institute for Infection and Immunity, in collaboration with the Institut Pasteur, hosted the 9th International Global Virus Network (GVN) Meeting in September this year.
The GVN is a coalition comprised of leading virologists spanning more than 20 countries worldwide, working to advance knowledge about how viruses make us sick and to develop drugs and vaccines to prevent illness and death.
The GVN meeting was an amazing three days of knowledge exchange and discussion around virology with a focus on emerging infectious diseases in the Asia Pacific region.
"Ebola will be back" warned Robert F Garry (Tulane University), and Soren Alexandersen (Geelong Centre for Emerging Infectious Diseases) presented on parechovirus, which has devastating impacts on newborns, warning "Another outbreak is imminent." On Zika, Scott Weaver (The University of Texas) was candid: "Researchers still don't know why it was more severe in Brazil than in other regions." Fabiola Martin (University of Queensland) pointed to the lack of action on HTLV-1 in Australia, and there was great interest in Linfa Wang (Duke-NUS Medical School, Singapore) and Joshua Hayward's (Burnet Institute) presentations on bats as reservoirs of lethal viruses. The Peter Doherty Institute's Cam Simmons reported on the growing impact of the release of wolbachia-treated mosquitoes that are virus-resistant in the push to eliminate dengue, and Lori Brown presented her exciting work on a very effective new antiviral for influenza. Lastly, Peter Revill spoke about the need for a global approach to cure hepatitis B virus (HBV), under the ICE-HBV initiative.
The GVN's public forum featured the legendary Dr Robert Gallo, co-discoverer of the first human retroviruses HTLV-1 and HTLV-2 and HIV as the cause of AIDS, and winner of not one but two Lasker awards, in conversation with ABC Radio National's Norman Swan. You can listen to the interview now on SoundCloud.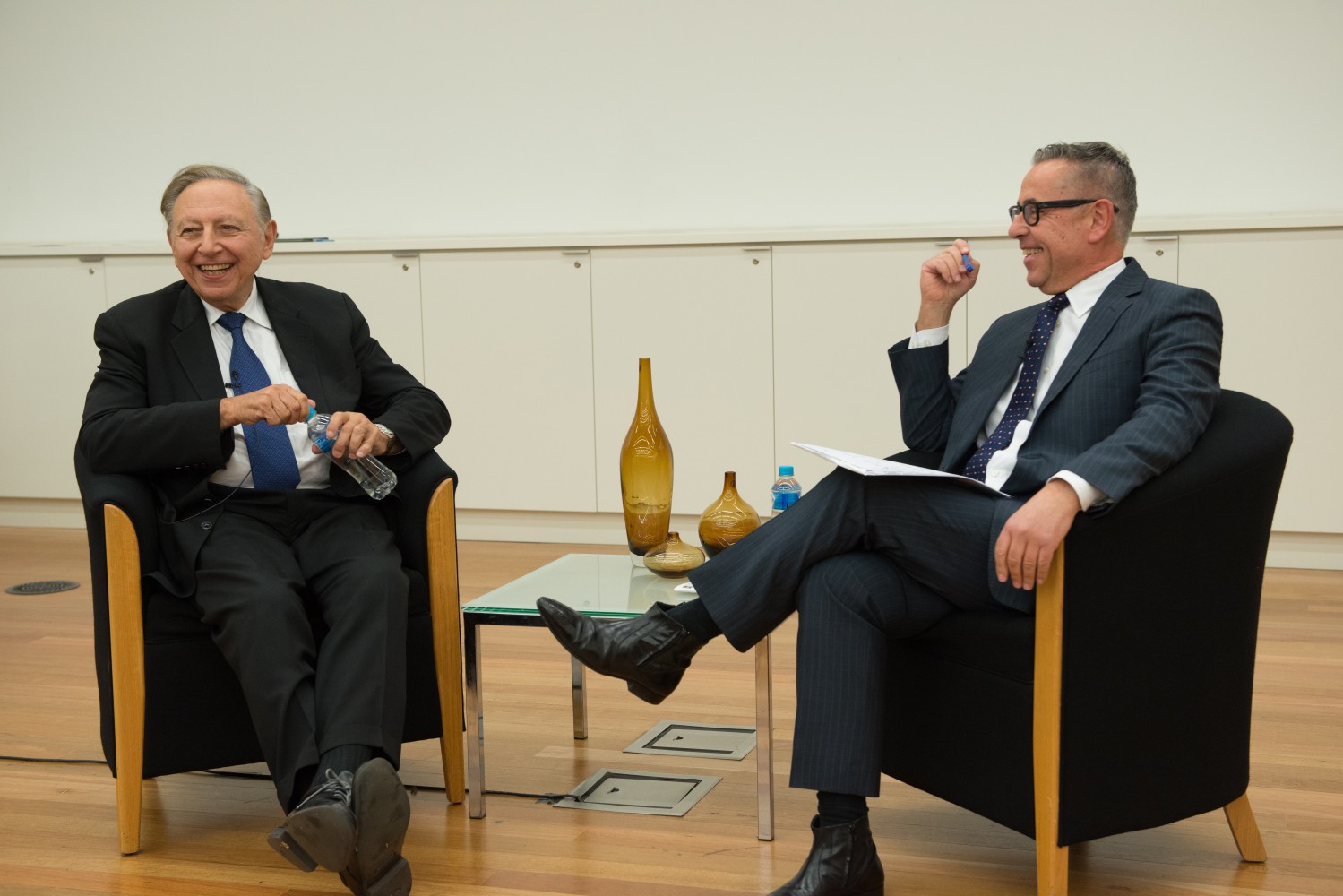 Dr Robert Gallo in conversation with Norman Swan
Hosting such an event in Melbourne highlights the strength and international reputation of virologists in Victoria and across our region. This was the first time the meeting had been held in Australia, and given its success, we should expect more engagement with the GVN.
The meeting also served to highlight the importance of understanding HTLV-1 in relation to indigenous health in Australia, and is one of many activities advocating for a stronger research focus on this virus.
News Archive