The biggest challenge of my career
Taking on the role of Director of the Victorian Infectious Diseases Reference Laboratory (VIDRL) was the biggest challenge of Deborah Williamson's career. Given she had just spent 18 months heading up a busy diagnostic laboratory in a pandemic, that's saying something.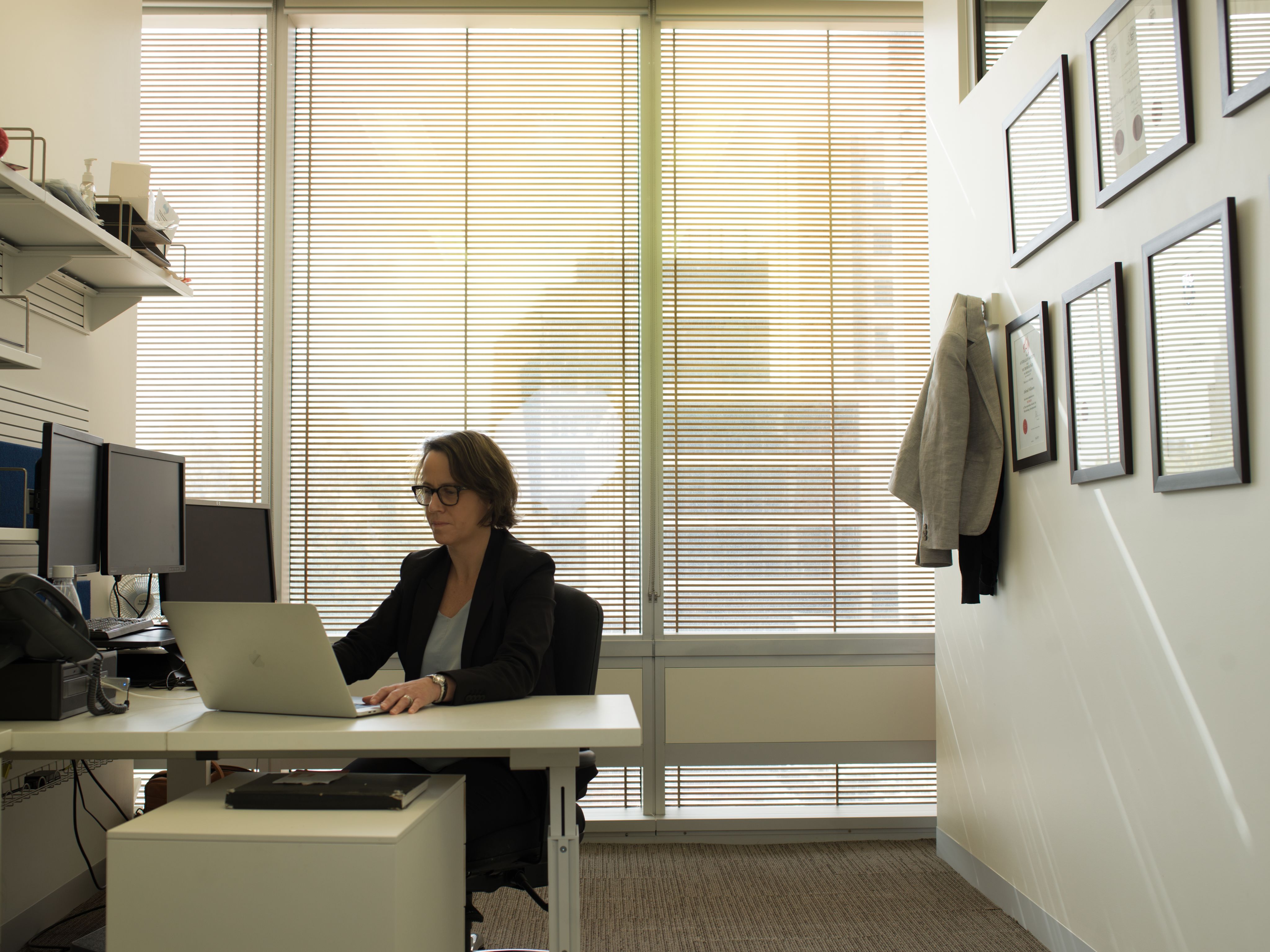 University of Melbourne Professor Deborah Williamson has a long history with the Victorian Infectious Diseases Reference Laboratory.
"I had admired it from afar for many years," says Professor Williamson.
"I trained in Auckland and completed my microbiology and virology training with Dr Kitty Croxson. She was a pioneer in her time, forging a path in a male-dominated profession."
She was also the same person who years prior, the previous Director of VIDRL, Dr Mike Catton, trained under.
"While we didn't cross paths in New Zealand, Mike was a name I had heard about for a very long time. In 2009, whilst I was a registrar, I came across to VIDRL for a few days and met him along with other members of the VIDRL team and I remember thinking what an incredible laboratory it was.
"Never did I think that one day, I would be taking over the reins from him and heading it up!"
Before taking over as VIDRL Director, Professor Williamson had spent the last few years as Head of Microbiology at the Royal Melbourne Hospital, leading the lab through the first part of the pandemic.
Those 18 months were gruelling, but ultimately very worthwhile.
"We were involved in innovative testing approaches looking at saliva testing, sample pooling and rapid antigen testing. We were the first group in the country to look at the feasibility of rapid antigen testing before it was rolled out at scale," says Professor Williamson.
"I look back at the work that we did there, and I feel so proud, because ultimately it was about making sure our tests were fit for purpose, and therefore making people safe."
Deciding to apply for the role at VIDRL and leave the lab she had built up during the pandemic, was one of the hardest career decisions she had to make.
"It was difficult to leave, but a role like the VIDRL Directorship doesn't come up every day."
Taking over the reins from Dr Catton in November 2021 was a surreal experience for Professor Williamson.
"For the first few months I kept expecting to see him when I walked into the office. He was such an integral part of VIDRL for such a long time."
As well as leading the Microbiology Department at the Royal Melbourne Hospital, Professor Williamson had spent six years as the Deputy Director of the Microbiological Diagnostic Unit Public Health Laboratory. It put her in good stead, allowing her to build up networks both inside and outside the Doherty Institute.
Getting to work with some of the people she has admired for such a long time is proving immensely rewarding.
"VIDRL is an institution, and its greatest asset by far is its staff, who are highly committed to VIDRL. The bread and depth of the expertise here, I think, is unparalleled around the country."
However, she is also mindful that they are a battle-weary group of people with many of them having had little respite during the entire pandemic.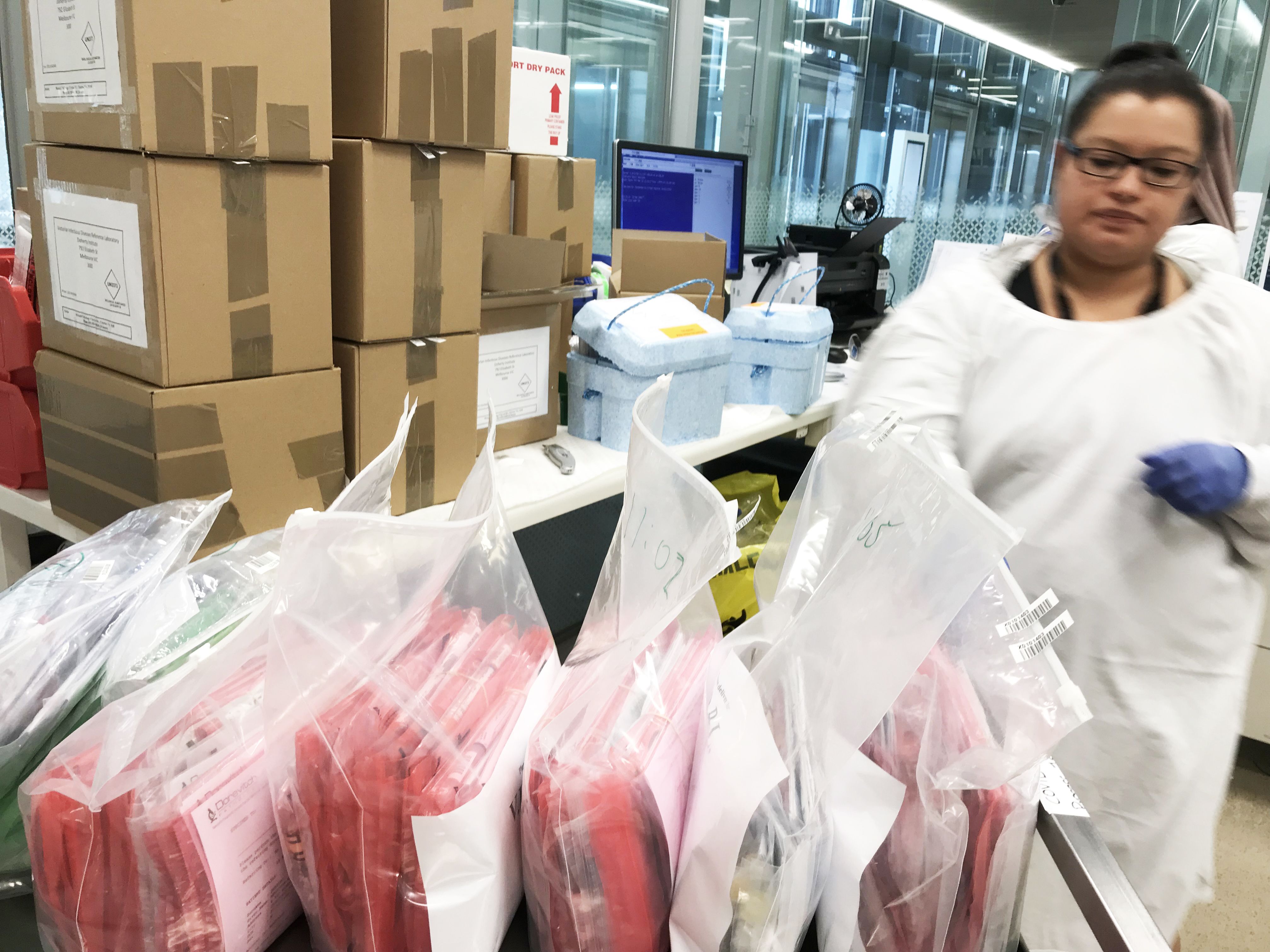 "What a lot of people don't realise is that in order for Australia to open up, testing rates went through the roof. To keep cases low, testing rates had to be high which meant our pathology labs were on full throttle.
To that end, Professor Williamson is conscious that she needs to take steps to ensure that VIDRL is ready for the next challenge and the next pandemic.
"We need to future proof. I don't think there's ever been a more relevant time for public health virology labs.
"One thing that I've been working very closely with the staff on is what VIDRL will look like moving into the future, in the context of the COVID-19 pandemic and all of the challenges that labs and public health have had over the past few years."
One of the new initiatives, is integrating additional technologies, including viral genomics, into VIDRL. She has also set up a new section within the organisation called Translational Diagnostics, which will implement a range of approaches to better identify and characterise important pathogens
"This will build on the innovative diagnostic work we have already begun and give our staff lots of opportunities to develop new skills," explains Professor Williamson.
"We are also planning to undertake much more horizon-scanning for the next outbreak and pandemic and implement new ways of working across the whole organisation."
It's like the old saying, the whole is greater than the sum of its parts. When we work cohesively as a unit, we are able to achieve so much more.
In all of this Professor Williamson has also been running a busy research lab.
"I lead a research group of about 15 people, mainly looking at novel diagnostics and genomics, particularly applying them to sexually transmitted infections. Working on that cutting edge research, and working closely with the Melbourne Sexual Health Centre, has been a hugely rewarding collaboration – they are an amazing team."
Like her old mentor in New Zealand, Professor Williamson is forging a path in a previously male dominated profession.
She is the first woman to head up VIDRL and was the first woman to head up the Department of Microbiology at Royal Melbourne Hospital.
"I hope that I can be someone for young female scientists and clinicians to look up to. It can be so hard to imagine yourself in leadership roles if you don't see someone like you in those positions."