Global leaders in virology
The Doherty Institute is considered a world leader in virology research, with numerous global superstars among the staff helping fulfil the Institute's mission of improving health globally through discovery research and the prevention, treatment and cure of infectious diseases.
Professor Damian Purcell
The Global Virus Network consists of the most esteemed virologists from around the world. Founded by Professor Bob Gallo, the man responsible for co-discovering human immunodeficiency virus (HIV) as the cause of acquired immune deficiency syndrome (AIDS), the network is made up of people who have a long and deep experience in virology.
Among the leaders is University of Melbourne Professor Damian Purcell, Doherty Institute Viral Infectious Diseases Co-Leader and the Co-Director of the GVN Centre of Excellence located at the Doherty Institute.
Professor Purcell says the objective of the network is essentially to speed things up.
"We share materials, techniques and knowledge so research can go as quickly as possible," explains Professor Purcell, who first became involved in the network in 2008.
"By sharing what we know, blind alleys are often avoided and people can concentrate their efforts on addressing the bigger issues."
The benefit of open knowledge sharing became evident in the pandemic, where information was dispersed rapidly among network members.
"It became electrified," says Professor Purcell.
Professor Gallo nominated the University of Melbourne as a Center for Virology Research.
"Initially the link wasn't that strong. We corresponded with the network and occasionally went to their annual meeting."
It wasn't until the Department of Microbiology and Immunology moved into the Doherty Institute and Professor Sharon Lewin, Institute Director, attended their meeting that things took off in a big way.
"Sharon is unique in that she has a sound grasp of both the molecular and the clinical effects of HIV and can articulate it so precisely," says Professor Purcell.
"I think her incredible leadership opened the door for us more and we ended up bringing the GVN to Melbourne in 2017 and hosting a meeting here."
It was this 2017 meeting that seeded the need for HTLV-1 - Human T-cell lymphotrophic virus - to become a research focus both for Australia and globally.
HTLV-1 is from a similar family of viruses as HIV, but its pattern of diseases is very different. There's no treatment or cure for HTLV-1, which causes a disproportionately high infection rate in remote Aboriginal communities.
Following years of advocacy by international researchers, the World Health Organization (WHO) has classified HTLV-1 as Threatening Pathogen to Humans.
"We believe this new classification of the virus by the WHO will encourage research to develop effective treatments and preventive vaccines. Recognition of this medical need should influence investors to focus their attention and funding in support of HTLV-1 eradication."
Professor Peter Revill
Along with being Co-Director of the GVN Center for Excellence alongside Professor Purcell, Royal Melbourne Hospital Professor Peter Revill was the founding member of the global hepatitis network - the International Coalition to Eliminate HBV (ICE-HBV).
Causing more than 887,000 deaths each year, the hepatitis B virus(HBV) is a major threat to global public health. Some 257 million people worldwide are chronically infected with HBV. The disease causes around 40 per cent of all primary liver cancers and is the second most deadly cancer.
In 2016, global partners joined forces to create the ICE-HBV, with the aim of fast-tracking the discovery of a cure for HBV.
"The coalition was established by myself, Royal Melbourne Hospital Professor Stephen Locarnini and Lyon I University Professor Fabien Zoulim, as there was a need to do more to accelerate HBV cure research," says Professor Revill.
"While a vaccine to prevent HBV exists, lifelong treatment is needed for those already chronically infected.
"Treatment helps keep HBV under control, but it is not a cure because it cannot completely clear HBV from infected cells. In addition, even with ongoing treatment, people are still at a higher risk of developing liver cancer, particularly for those with underlying cirrhosis due to chronic HBV."
ICE-HBV brings together international working groups comprising more than 50 global scientific leaders in HBV virology, immunology, technology and clinical research in the hopes of accelerating cure research.
Professor Revill was the Founding Governing Board Chair from 2016 to 2020 and now sits as a member of the executive.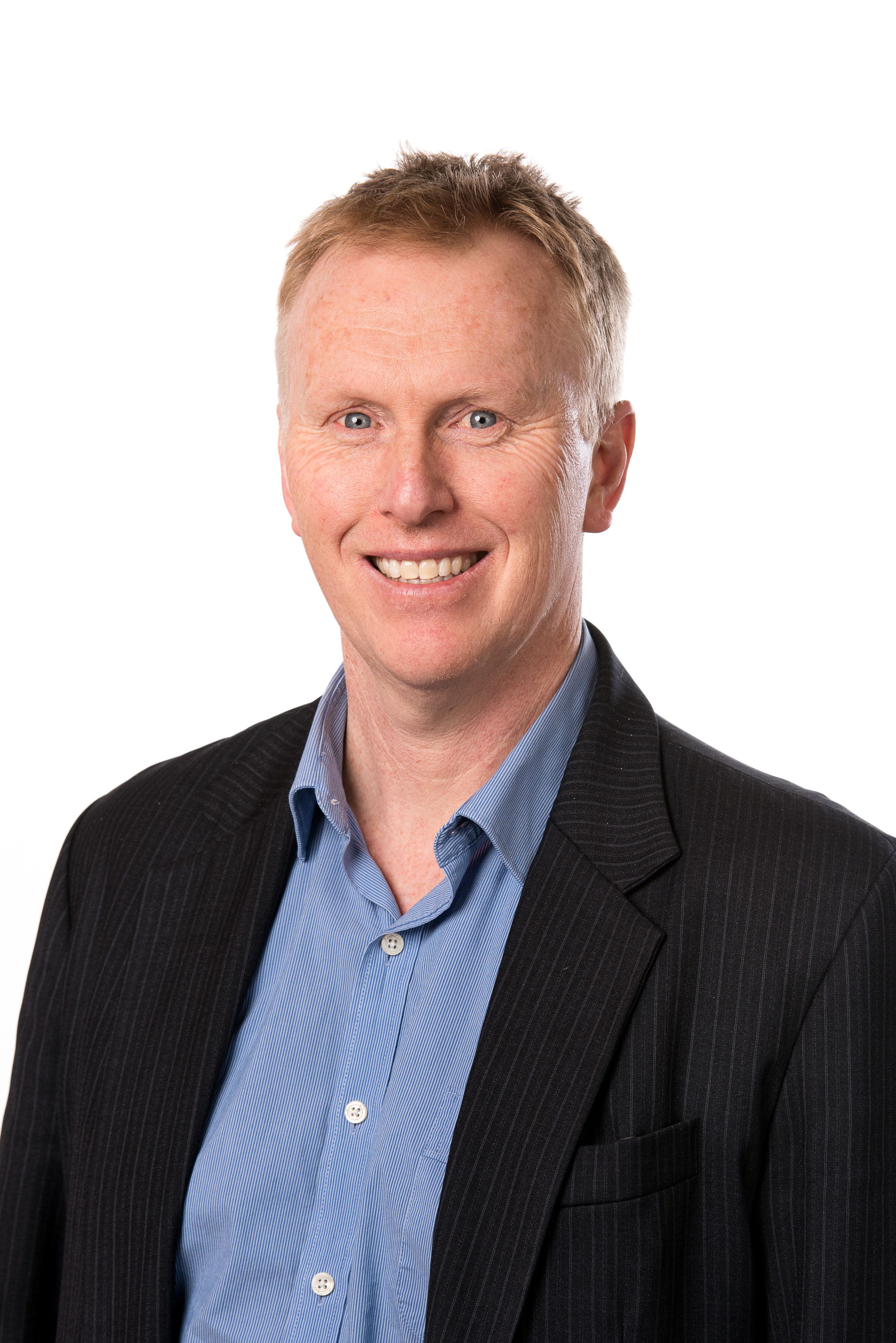 Professor Revill's most recent role has been chairing a serum biomarker working group, which culminated in the seminal publication of a roadmap to better monitor HBV infections.
Published in Nature Reviews - Gastroenterology & Hepatology, the roadmap authored by 29 world-leading experts in HBV research, clinical practice, the pharmaceutical and biotech industries, analyses the strengths, weaknesses and opportunities of serum HBV biomarkers.
"As promising new drugs for testing hepatitis B become available, we urgently need new biomarkers to reliably monitor the effectiveness of these treatments in our patients," explains Professor Revill.
"The roadmap - the first of its kind in the academic literature on HBV - has identified the path forward for academia, clinicians and industry to secure better serum biomarkers.
"It was two years' worth of work, so it is an extensive paper and one which I believe is going to be important in the journey to HBV elimination."
As for his next role in ICE-HBV?
"There are many challenges ahead, including developing therapeutic approaches that target the HBV nuclear reservoir which is a major barrier to cure," says Professor Revill.
"There is also an urgent need in HBV research field for standardised reagents, and I am really pleased that our panel of HBV clones will soon be made available to HBV researchers worldwide, via a repository of HBV reagents being established at the National Institute of Allergies and Infectious Diseases, USA."
Ms Andrea Fischer
Andrea Fischer, Chief Operating Officer of the Doherty Institute, is another member leading the way in the quest to cure hepatitis B, sitting as a board member for ICE-HBV, representing the Institute.
"I have been involved in ICE-HBV since its inception back in 2016," says Ms Fischer.
"The Doherty Institute was one of the leading organisations for the coalition in partnership with France's HIV and hepatitis research agency, ANRS, both because of Professor Revill's involvement but also because the Institute has particular strengths in viral hepatitis."
There is a long history of departments within the Institute working on hepatitis B and, to a lesser extent, hepatitis C. Professor Stephen Locarnini was based here before he retired and is one of the world specialists in this area. We are also home to the World Health Organization (WHO) Collaborating Centre for Hepatitis led by Professor Ben Cowie. Ms Fischer says it is a strength of the Institute and the partnership makes sense.
"As the Executive Officer of the Institute at the time, I was responsible for setting up the structure of the coalition within the Institute and various components of the initiative."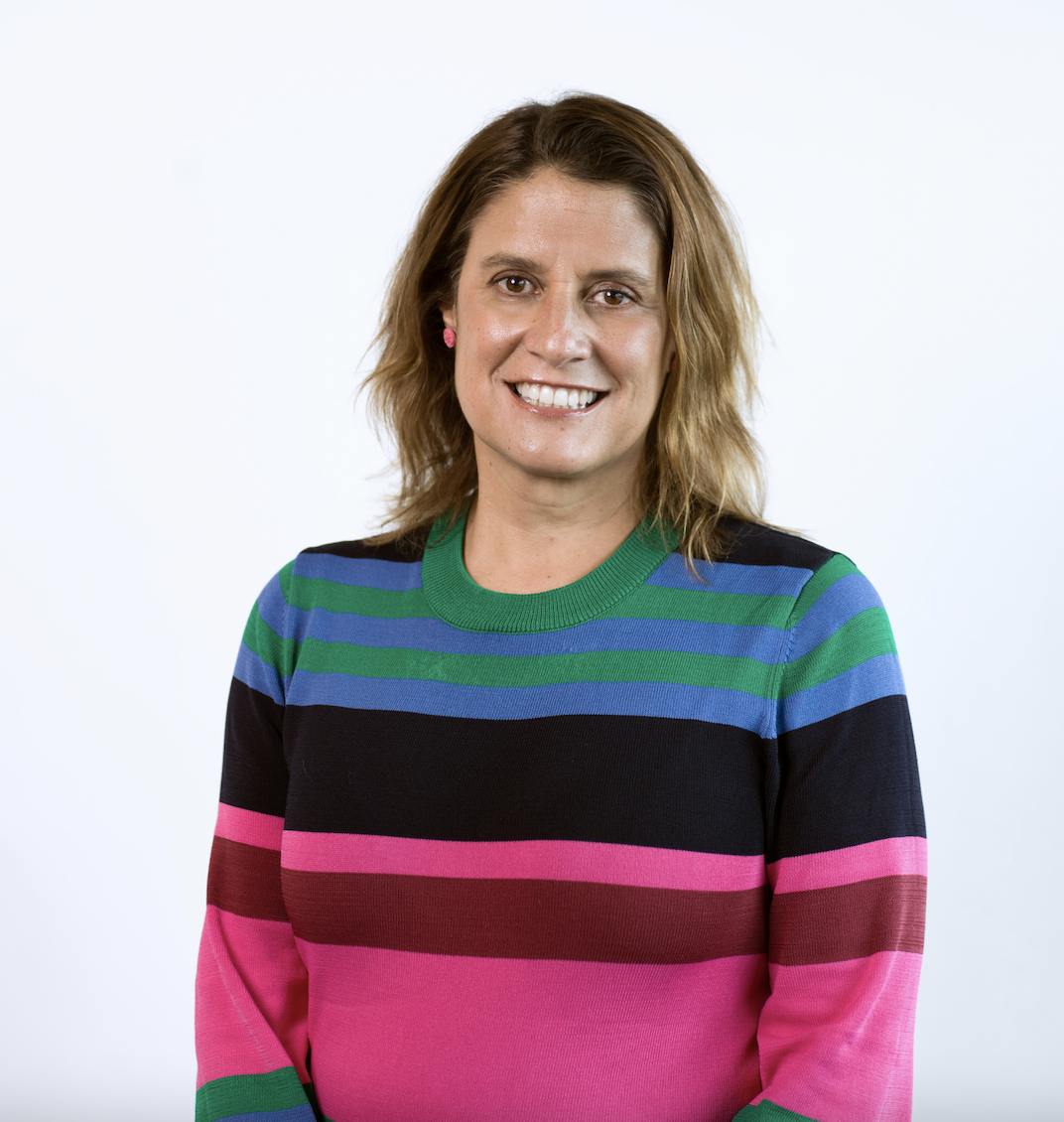 Hepatitis has always been an interest area for Ms Fischer and one she is hopeful to make an impact on through her leadership with ICE-HBV.
"I've always been particularly interested in it as it is one of those forgotten diseases. People think that because there is a vaccine that it no longer exists as a burden of disease, but not everyone is vaccinated. And vaccines don't always protect newborns."
In addition, the virus still carries a lot of stigma and discrimination.
"In the western world, hepatitis B was primarily associated with people who injected drugs, and even though today most transmission is now from mother to child, this stigma remains."
As a board member, Ms Fischer is hoping to bring an understanding of how to engage the affected community in the journey to cure.
"Hepatitis B is one of the trickiest viruses around, so finding a cure is a wicked scientific problem. But you also need to consider it from a community perspective.
"If you were to find a cure, how are you going to design a program that is sustainable and scalable across the Asia-Pacific region? And that's something to which my expertise lends itself.
"Learning from work undertaken in the HIV cure space, I'm really excited by the fact that the board is focused on universal healthcare and ensuring the HBV cure they do come up with is equitable and can be made available to all."
Professor Sharon Lewin
University of Melbourne Laureate Professor Sharon Lewin, Director of the Doherty Institute, has long been recognised globally for her seminal contributions, advocacy and leadership in the search for a cure for HIV. Her position as co-chair of the International AIDS Society (IAS) Towards an HIV Cure Initiative Advisory Board is testament to her leadership in this field.*
Launched in 2011, the Towards an HIV Cure program focuses on advancing the HIV cure field in countries where resources for HIV cure research are limited and facilitating interaction with HIV and other biomedical research areas. The program aims to drive concerted efforts to accelerated scientific research, advocacy and collaboration towards a cure for HIV on a global scale.
Professor Lewin co-led the new global scientific strategy for an HIV cure. Together with her close colleague, Professor Steve Deeks from University of California San Francisco, they led a team of 78 experts to develop a new five-year scientific strategy published in Nature Medicine on World AIDS Day 2021.
Professor Lewin was also a member of the organising committee for the prestigious Annenberg Foundation at Sunnylands summit meeting on research towards an HIV cure for Africa.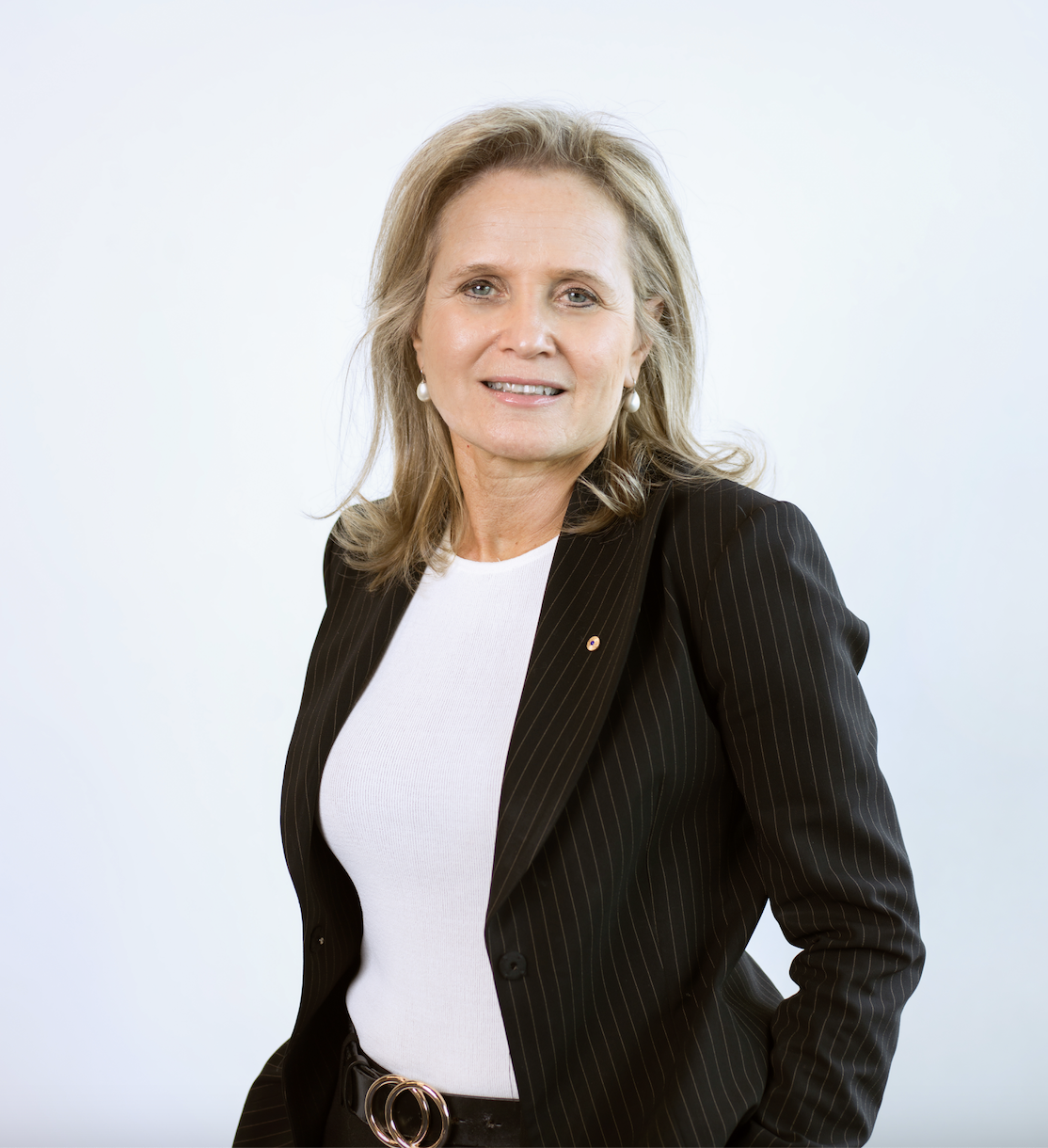 For more than 40 years, Ambassadors Walter and Leonore Annenberg welcomed political, business, educational and entertainment leaders to Sunnylands, their 200-acre winter home in Ranch Mirage, California. In 2001, the couple established the Annenberg Foundation Trust at Sunnylands to preserve the state as a place where world leaders could meet to discuss issues of national and international importance.
The 2022 meeting would be the third in an ongoing series focused on bringing curative interventions for HIV to the clinic, this time with a focus on gene therapy in Africa. Professor Lewin was previously involved in the leadership of both the 2014 and 2019 meetings resulting in the publication in Lancet HIV of a target product profile for an HIV cure. Along with this, another Lancer HIV article proposed to establish a public-private partnership to accelerate an HIV cure initiative in Africa.
* Professor Lewin took up the position of President of the IAS on 2 August 2022.
Professor Kanta Subbarao
Royal Melbourne Hospital Professor Kanta Subbarao is one of the world's eminent influenza virologists.
Along with being the Director of the World Health Organization (WHO) Collaborating Centre for Reference and Research on Influenza, a position she has held since 2016, Professor Subbarao sits on numerous WHO Committees helping inform global health responses.
"We are a collaborating centre, so global outreach is inherent in what we do," says Professor Subbarao.
"Our main commitment to the WHO is through something called the global influenza surveillance and response system (GISRS). We are part of a whole GSIRS machinery.
"Twice a year the collaborating centres from around the world come together to analyse and review data in order to make recommendations on what should go into the next season's influenza vaccine.
"I've been involved in two influenza committees over the years and now there are three committees I've become involved with for COVID-19."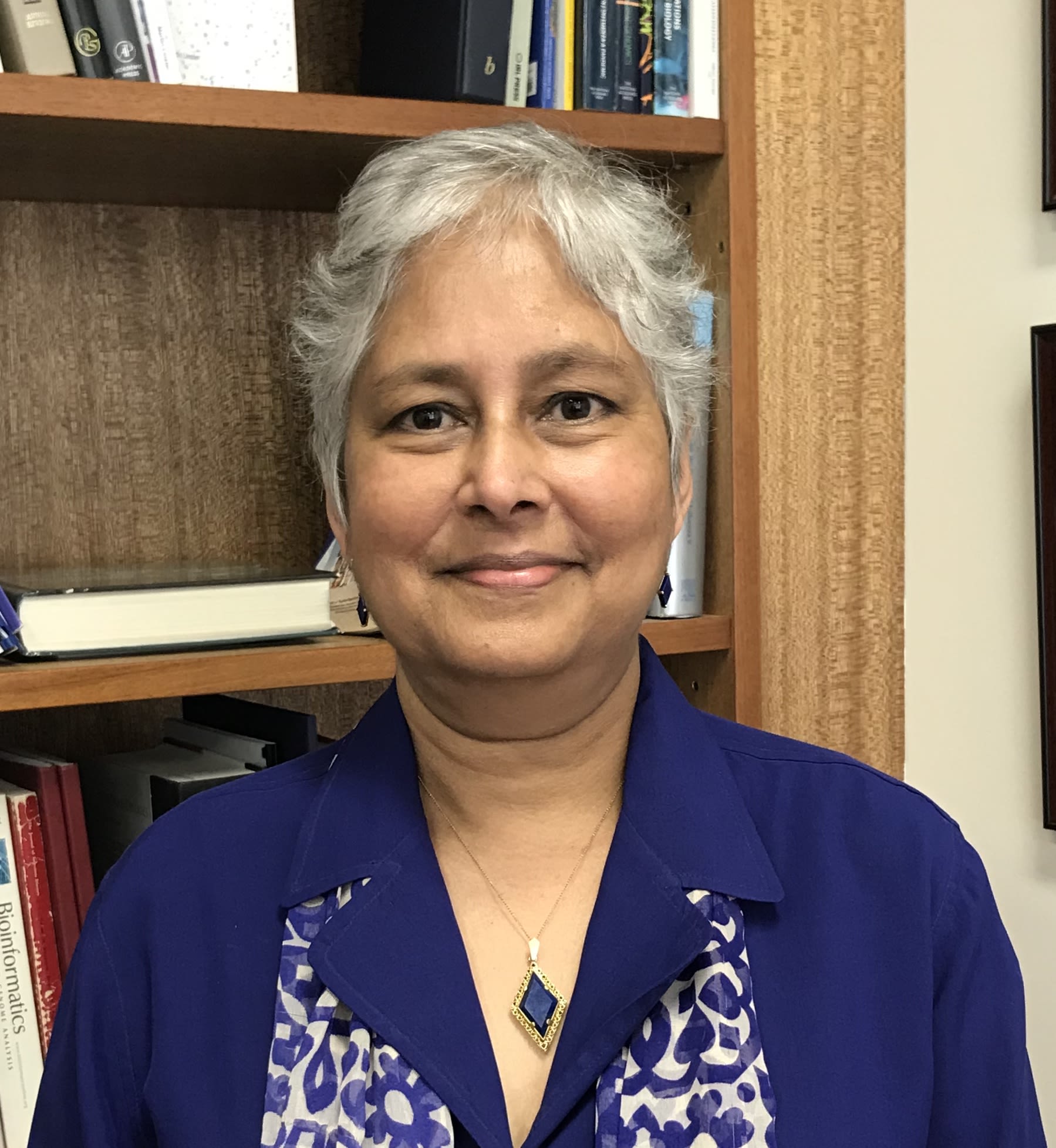 The breadth of work the committees are doing ranges from influenza preparedness and response, to analysing whether and how to do human challenge studies for SARS-Cov-2.
Monitoring the effect of SARS-CoV-2 evolution on COVID-19 vaccines in use around the globe is also one of Professor Subbarao's responsibilities.
"I'm currently chairing the Technical Advisory Group on the composition of COVID-19 vaccines," explains Dr Subbarao.
"The purpose is to look at the data that's available about variants of concern to advise the WHO on whether and when the vaccine composition might need to be updated.
"It is something we do currently for influenza twice a year, but they are settling into a similar mechanism for COVID-19 vaccines as well."
She also sits on the WHO Technical Advisory Group on Emergency Use Listing.
"When vaccines are approved by at least one major regulator, they can apply to the WHO to be listed for emergency use.
"if a company receives the stamp of approval from the WHO, they can sell their vaccines to more countries, making them more accessible."
The importance of the WHO's role and cross-country collaboration has been made even more evident throughout the pandemic.
"The pandemic has highlighted how different public health responses can be in different countries," says Professor Subbarao.
"What the WHO does is provide guidance on a global scale, not just for high-income or low-income countries. We are looking for the best public health measures that can be applicable across the board for all countries."