My PhD studies
By Jessie Chang, PhD Candidate, Coin Laboratory
After finishing my honours year, I was determined to start a PhD project which involved investigating infectious diseases using genomics. My PhD project involves investigating bacterial (Klebsiella pneumoniae) and viral (SARS-CoV-2) infections by establishing laboratory models to perform the infections and then assessing the changes in gene expression in both the host and pathogen, using an approach called 'dual RNA-sequencing'.
Following this, I will be able to work out how the pathogens interact with the host cells over the course of the infection in order to develop new approaches to diagnose and recognise the state of severe lung infections.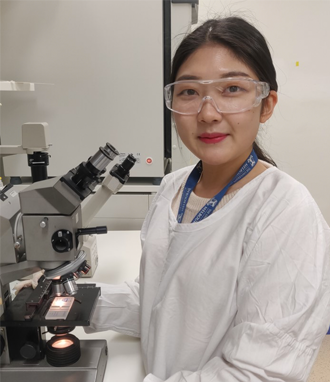 "The Doherty Institute was the perfect place for me to pursue my PhD studies because it is a leading institute for infectious diseases research, so there are many opportunities to take part in finding solutions for the world's most notorious diseases, such as COVID-19. The best part about studying at the institute is the people. Not only are they passionate about their work, but they are some of the most generous and warmest people I've ever met. It feels like a giant family, with everyone being eager to support your PhD journey with endless feedback and encouragement."
Jessie's study is supported by the the Millers Scholarship in Infection and Immunity.
Through a generous donation to the Doherty Institute, the prestigious Millers Scholarship in Infection and Immunity was established to support postgraduate research students with demonstrated excellence in the areas of immunology or infectious disease research.
Doherty Institute Virtual Student Open Day

10 Sep 2020

Are you completing your degree with a major relevant to microbiology, immunology or infection & immunity and want to find out about further study? Join us for our Open Day!