My PhD studies
By Jared Stern, BBmed (Hons), PhD Candidate, Lewin Laboratory
My PhD studies focus on how HIV is controlled inside a cell. When a person living with HIV is taking suppressive antiviral therapy, HIV still persists long-term inside a cell and therefore current treatments are life-long.
We previously found that HIV inside a cell increases and decreases with a 24 hour cycle, similar to many other biological processes that have a circadian rhythm.
We are currently working to understand the mechanisms for this variation in HIV expression, with the overall aim to exploit these pathways to develop new approaches to eliminate long-lived forms of HIV that persist on antiviral therapy.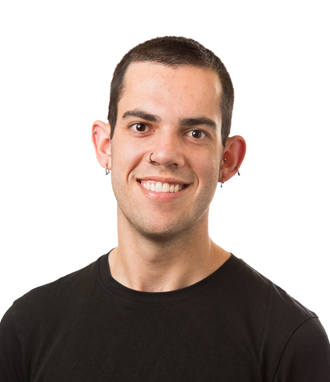 "I continued my postgraduate studies with the Doherty Institute as it gave me the opportunity to work with excellent peers and world-renowned facilities, including the high containment facility in which I perform research. I felt this opportunity would help foster my development into both an independent and collaborative researcher. I am very excited by all the insights and scientific developments led by my colleagues within the Doherty Institute and I'm inspired to continue with this high quality calibre."
Jared's study is supported by the the Millers Scholarship in Infection and Immunity.
Through a generous donation to the Doherty Institute, the prestigious Millers Scholarship in Infection and Immunity was established to support postgraduate research students with demonstrated excellence in the areas of immunology or infectious disease research.
Doherty Institute Virtual Student Open Day

10 Sep 2020

Are you completing your degree with a major relevant to microbiology, immunology or infection & immunity and want to find out about further study? Join us for our Open Day!