My experience of the Doherty Institute's PhD Program
By Anjaleena Anthony, Applications Specialist/Territory Manager at Promega Corporation
I received my PhD from the Doherty Institute in University of Melbourne Professor Stephen Rogerson's laboratory, working on the immunology of malaria in pregnancy.
I'm now working as an Applications Specialist at Promega Corporation, a global leader with a portfolio of more than 4000 research and development products, that provides innovative solutions and technical support to life scientists in academic, industrial and government settings. My role is a perfect blend of scientific communications, administration, customer service and travel.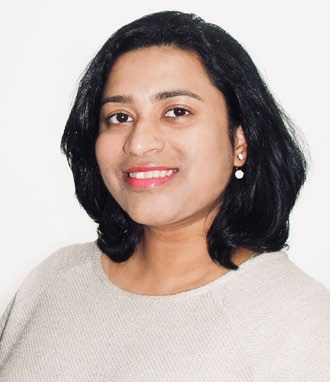 "Participating in the Doherty Institute's PhD Program was an easy and an obvious decision for me because I was always interested in transitioning my career from academia to industry."
Throughout the Program, I attended several workshops that included learnings around intellectual property and business skills, but undoubtedly my most favourite was the session on interview/resume skills. This is because it was a one-on-one discussion with the invited industry experts and was a critical eye opener for students at an early career stage.
I learned a lot of important skills during the PhD program, including how to structure a CV correctly to industry standards and the language to use in a cover letter, how to deliver everything briefly on one page and still be able to tell your story. I also developed my communication skills and was made more aware of how to polish my soft skills.
My advice to students is that even if you're the best student in the lab, it's worth being exploratory, open-minded and flexible with your career. At least try and attend two to three career-building workshops a year, if not more. It's the best way to test your skills, because sometimes you don't know what you want to do next or what sort of skills you might develop. Be proactive, opportunistic and manage your time around your lab work and designing your next career steps.