Project: Understanding the importance of variation in the capsular polysaccharide of Streptococcus pneumoniae
Satzke Group
Streptococcus pneumoniae (the pneumococcus) is a leading cause of morbidity and mortality worldwide. About 100 immunologically-distinct serotypes are known, defined by their unique capsular polysaccharide. Decisions around which serotypes are included in licensed vaccines have largely been based on data from high-income countries. These vaccines have subsequently been introduced into low and middle-income countries (LMICs), where limited local information on serotype prevalence and diversity is often available. Using DNA microarray, we have identified pneumococci from LMICs with significant genetic variation in the capsule locus. Some of this variation is predicted to change the capsule structure, indicating there is potential for undiscovered serotypes and/or the misidentification of existing serotypes.
Your project will focus on the identification and characterisation of these variants. This includes the molecular basis of the variation and potential for mistyping, and also the relevance of such changes to the capsule on pneumococcal pathogenesis. Key approaches to this project include: genetic manipulation of pneumococcal isolates, experiments with DNA and RNA, capsular typing of pneumococcal isolates as well as conducting functional assays in vitro.
Your work will help uncover novel variants (and potentially new serotypes) to enable improved serological and molecular tools for their detection, which will be vital for accurately assessing vaccine impact and serotype replacement globally.
Contact project supervisor for further
information and application enquiries
Project Supervisor

Associate Professor Catherine Satzke

Project Co-supervisor

Dr Sam Manna

Project availability

Master of Biomedical Science
Honours
Satzke Group
catherine.satzke@mcri.edu.au
2 vacancies

Themes

Host Pathogens Interactions

Cross Cutting Disciplines

Epidemiology
Global Health
Translational and Clinical Research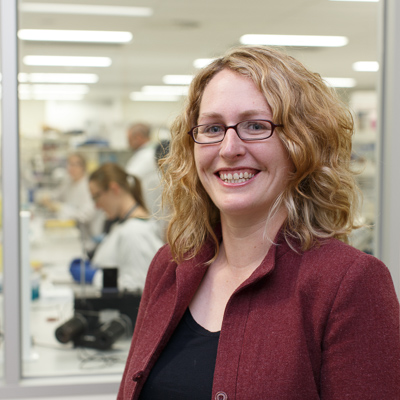 The Satzke group conducts research in a clinically-relevant context. We focus on the microbiology of two pathogens of major global health importance (pneumococcus and group A streptococcus) to understand their pathogenesis, interaction with viruses, and how infections can be best prevented with vaccines. We collaborate closely with immunologists, clinicians and epidemiologists, including in countries in the Asia-Pacific region, to facilitate translation and global impact.
Our laboratory also has the resources and expertise to adapt flexibly depending on the findings you generate throughout the year, or to additional COVID-19 restrictions. These include access to clinical and laboratory isolates, clinical samples, and bioinformatics expertise.
Satzke Group Current Projects