Project: Transcriptional regulation in Streptococcus pneumoniae
Satzke Group
Streptococcus pneumoniae (the pneumococcus) is a leading cause of pneumonia in children world-wide. This bacterium asymptomatically colonises the upper respiratory tract, but can transition to a pathogenic state to cause disease in the lower respiratory tract. We are interested in identifying the genetic factors that trigger this transition and have identified a putative transcriptional regulator we hypothesise may play a role in this process. In this molecular microbiology project, you will use pneumococcal strains in which the gene encoding the regulator has been deleted or overexpressed to identify which virulence and non-virulence genes are under the control of this regulator, as well as the associated phenotypes. Key approaches include: genetic manipulation of pneumococcal strains, experiments with DNA and RNA, as well as conducting functional assays in vitro and/or in vivo. Your work in helping us elucidate the function of this regulator will make a substantial contribution to our understanding of how pneumococcal gene expression is regulated and how this is coupled with its pathogenesis.
Contact project supervisor for further
information and application enquiries
Project Supervisor

Associate Professor Catherine Satzke

Project Co-supervisor

Dr Sam Manna

Project availability

Master of Biomedical Science
Honours
Satzke Group
[email protected]
4 vacancies

Themes

Host Pathogens Interactions

Cross Cutting Disciplines

Translational and Clinical Research
Epidemiology
Global Health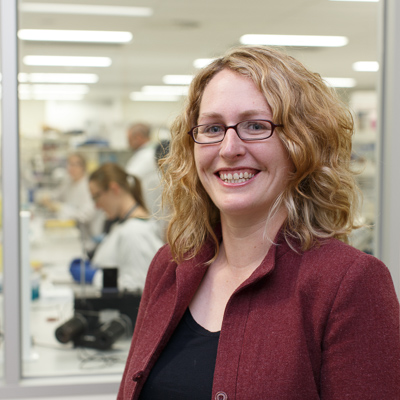 The Satzke group conducts discovery research in a clinically-relevant context. We focus on two pathogens of major global health importance (pneumococcus and group A streptococcus) to understand their pathogenesis, interaction with viruses, and how infections can be best prevented with vaccines. We collaborate closely with immunologists, clinicians and epidemiologists, including in more than ten countries in the Asia-Pacific region.
Satzke Group Current Projects