Project: The role of the prion protein in brain cancer
Lawson group
Recent studies have reported that the cellular form of the prion protein is upregulated in several cancer types and has been associated with disease progression and poor treatment response. This project will investigate the role of the prion protein in cancer using a mouse model of glioblastoma in which PrPC expression has been ablated. This project will involve breeding and selection (genotyping) of mice, induction of glioblastoma, monitoring of mice for signs of disease and analysis of tissue for evidence of disease. Adult neural stem cells will be derived from this mouse model to enable in vitro (cell culture) characterisation of the cells that give rise to glioblastoma and the contribution of PrPC expression on cancer specific processes.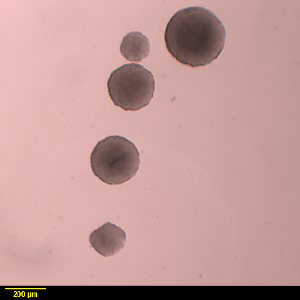 Image: Neural spheres growing in vitro from neural stem cells isolated from prion protein knockout mice. Adult neural stem cells will be isolated from mice to enable in vitro (cell culture) characterisation of the contribution of prion protein expression to the hallmarks of cancer in glioblastoma.
Contact project supervisor for further
information and application enquiries
Project Supervisor

Associate Professor Vicki Lawson

Project availability

Master of Biomedical Science
Honours
Lawson group
vlawson@unimelb.edu.au
3 vacancies

Themes

Host Pathogens Interactions

Cross Cutting Disciplines

Discovery Research
Public Health
Translational and Clinical Research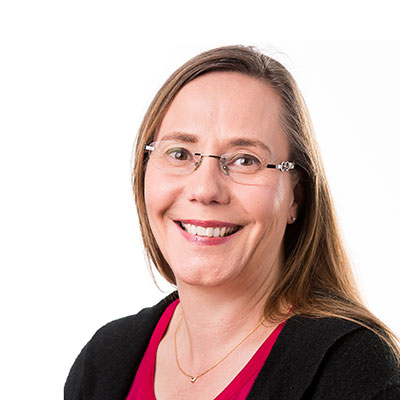 The Lawson group is focused on understanding how protein misfolding in the central and enteric nervous system gives rise to diseases such as prion and Parkinson's diseases, with a focus on diagnosis, treatment and prevention, as well as understanding how the normal function of these proteins may contribute to diseases such as cancer.
Lawson group Current Projects