Project: Testing a novel strategy to target chronic lymphocytic leukemia
Mackay, Fabienne Group
Chronic Lymphocytic Leukemia (CLL) is a B cell malignancy that is the most common cause of leukemia in adults aged over 65. Recent studies have shown that CLL cells produce IL-10, an immunosuppressive cytokine that helps the cancer cells evade the immune system by shutting down anti-tumor immunity. New exciting data from our lab shows that IL-10 production by CLL cells is triggered by BAFF, a TNF-like cytokine critical for B cell maturation and survival that is implicated in the development and progression of CLL. Preliminary data show that BAFF-driven IL-10 production by CLL cells is mediated via the receptor TACI, as TACI inhibition resulted in attenuated IL-10 secretion. This project aims to test whether targeting TACI in a model of CLL will be effective at restoring immunocompetency. Flow cytometry, ELISA, in vitro assays and others will be used throughout the project.
Contact project supervisor for further
information and application enquiries
Project Supervisor

Professor Fabienne Mackay

Project Co-supervisor

Dr Simona Infantino

Project availability

PhD/MPhil
Master of Biomedical Science
Honours
Mackay, Fabienne Group
[email protected]
2 vacancies

Themes

Immunology

Cross Cutting Disciplines

Public Health
Translational and Clinical Research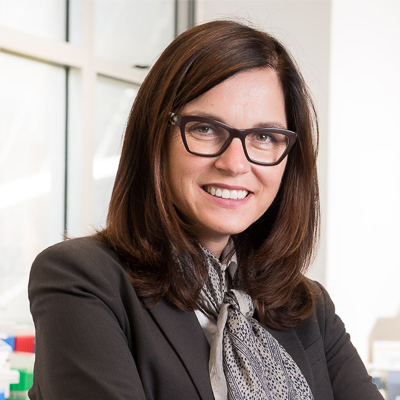 Professor Mackay's group has an interest in autoimmune diseases and mechanisms leading to loss of immune tolerance, in particular that of B-lymphocytes. Professor Mackay has spent years studying a cytokine from the tumour necrosis factor superfamily named BAFF/ BLyS and demonstrated the role of this factor in B cell survival. Excess B cell activating factor (BAFF) leads to autoimmunity in mice and is associated with human autoimmunity, in particular Systemic Lupus Erythematosus (SLE) and Sjögren's syndrome. Belimumab, a therapeutic BAFF-blocking antibody has been approved for use in SLE in the clinic in March 2011. This clinical outcome validates over ten years of Professor Mackay's work on BAFF.
Mackay, Fabienne Group Current Projects