Project: Pathogenesis of pneumococcal pneumonia
Satzke Group
Streptococcus pneumoniae (the pneumococcus) is the most common cause of community-acquired pneumonia and a leading killer of children world-wide. However, it is also commonly found as an asymptomatic coloniser of the upper respiratory tract, particularly in children. We are interested in elucidating the molecular processes by which the pneumococcus can transition from the carriage to infection state, and identifying signals of pneumococcal pneumonia. Previous work in our laboratory using clinical samples collected from children in The Gambia, West Africa, hospitalised with pneumonia has identified several pneumococcal genes that were upregulated in the lung. The project will have two main aims: to elucidate the role of these genes in pneumococcal pneumonia, and to examine pneumococcal gene expression in samples collected from pneumonia patients at the Royal Children's Hospital. You will use a variety of approaches to identify and characterise pneumococcal genes and proteins involved in pneumococcal pneumonia. This includes genetic manipulation of pneumococci, functional assays to characterise bacterial mutants, and measurement of gene and protein expression using methods such as qRT-PCR, RNA-seq, western blotting, and ELISA. Access to clinical samples such as pleural fluid provides the unique opportunity to examine pneumococcal gene expression during pneumonia. This project will provide exciting new data on the pathogenesis of pneumococcal pneumonia.
Contact project supervisor for further
information and application enquiries
Project Supervisor

Associate Professor Catherine Satzke

Project Co-supervisor

Dr Eileen Dunne
Professor Sarath Ranganathan

Project availability

PhD/MPhil
Master of Biomedical Science
Honours
Satzke Group
[email protected]
4 vacancies

Themes

Host Pathogens Interactions

Cross Cutting Disciplines

Translational and Clinical Research
Epidemiology
Global Health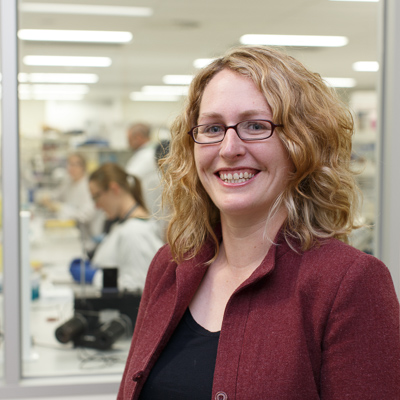 The Satzke group conducts discovery research in a clinically-relevant context. We focus on two pathogens of major global health importance (pneumococcus and group A streptococcus) to understand their pathogenesis, interaction with viruses, and how infections can be best prevented with vaccines. We collaborate closely with immunologists, clinicians and epidemiologists, including in more than ten countries in the Asia-Pacific region.
Satzke Group Current Projects