Project: Investigating novel antimicrobial resistance determinants in Streptococcus pneumoniae
Satzke Group
Streptococcus pneumoniae (the pneumococcus) is an important global pathogen and is one of the top six pathogens causing deaths attributable to antimicrobial resistance (AMR). Within our pneumococcal vaccine impact projects across the Asia-Pacific we are interested in exploring changes in AMR and AMR determinants. In this project you will investigate AMR determinants in pneumococci from the Asia-Pacific through a combination of microbial genomics and laboratory experiments. Key approaches include: bacterial culture, phenotypic AMR testing, bacterial mutagenesis and bioinformatics analyses (including using R). Your research will provide new insight into AMR determinants in pneumococci.
Project Site: Murdoch Children's Research Institute
Contact project supervisor for further
information and application enquiries
Project Supervisor

Project Co-supervisor

Dr Sam Manna

Dr Laura Boelsen

Project availability

PhD/MPhil
Master of Biomedical Science
Honours
Satzke Group
catherine.satzke@mcri.edu.au
2 vacancies

Themes

Bacterial and Parasitic Infections

Cross Cutting Disciplines

Global Health
Clinical and health systems research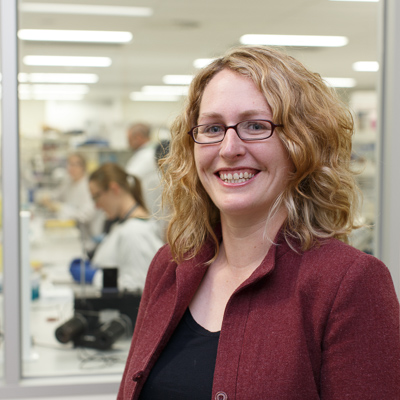 The Satzke group conducts research in a clinically-relevant context. We focus on the microbiology of pathogens of major global health importance (including pneumococcus and group A streptococcus) to understand their pathogenesis, interaction with viruses, and how infections can be best prevented with vaccines.
Satzke Group Current Projects
PhD/MPhil, Master of Biomedical Science, Honours

PhD/MPhil, Master of Biomedical Science, Honours