Project: Interplay between Streptococcus pneumoniae and respiratory viruses
Satzke Group
In this project, you will elucidate the underlying microbiological and/or immunological mechanisms that govern the synergistic and antagonistic relationships between pneumococci and respiratory viruses. Key approaches to this project include: working with in vitro and/or in vivo models to understand the effect of coinfection on the host and microbes, including microbiological and immunological analysis of local and systemic samples. Your project will provide novel insights into bacterial-viral interactions.
Contact project supervisor for further
information and application enquiries
Project Supervisor

Project Co-supervisor

Dr Sam Manna

Project availability

PhD/MPhil
Master of Biomedical Science
Honours
Satzke Group
catherine.satzke@mcri.edu.au
2 vacancies

Themes

Host Pathogens Interactions

Cross Cutting Disciplines

Global Health
Clinical and health systems research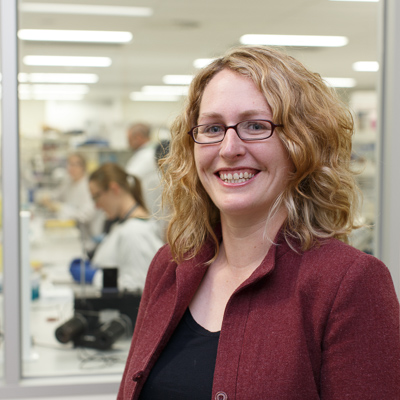 The Satzke group conducts research in a clinically-relevant context. We focus on the microbiology of two pathogens of major global health importance (pneumococcus and group A streptococcus) to understand their pathogenesis, interaction with viruses, and how infections can be best prevented with vaccines. We collaborate closely with immunologists, clinicians and epidemiologists, including in countries in the Asia-Pacific region, to facilitate translation and global impact.
Our laboratory also has the resources and expertise to adapt flexibly depending on the findings you generate throughout the year, or to additional COVID-19 restrictions. These include access to clinical and laboratory isolates, clinical samples, and bioinformatics expertise.
Satzke Group Current Projects
PhD/MPhil, Master of Biomedical Science, Honours

PhD/MPhil, Master of Biomedical Science, Honours

PhD/MPhil, Master of Biomedical Science, Honours