Project: An overview of key antimicrobial stewardship indicators within Australian hospitals
National Centre for Antimicrobial Stewardship
This project will examine:
If there is a relationship between usage of selected antimicrobials and appropriateness of antimicrobial prescribing within Australian hospitals.
Whether this relationship holds over time.
How this relationship is influenced by factors such as peer group classification, remoteness, funding type and presence of local guidelines.
Aims and objectives:
To combine NAPS and NAUSP data and identify overlapping data for hospitals, and determine whether data can be compared for one time point only (the month / season the NAPS survey was conducted) or for the whole year. (This is important due to the potential for seasonal use of antimicrobials, periods of shortages of specific antimicrobials etc.)
To determine if there is a relationship between antimicrobial usage and antimicrobial prescription appropriateness, across hospitals and over time.
To identify hospital characteristics that affect any relationship between antimicrobial usage and appropriateness.
Contact project supervisor for further
information and application enquiries
Project Supervisor

Professor Karin Thursky

Project Co-supervisor

Dr. Rodney James

Project availability

Master of Biomedical Science
Honours
National Centre for Antimicrobial Stewardship
Rodney.James@mh.org.au
2 vacancies

Themes

Cross Cutting Disciplines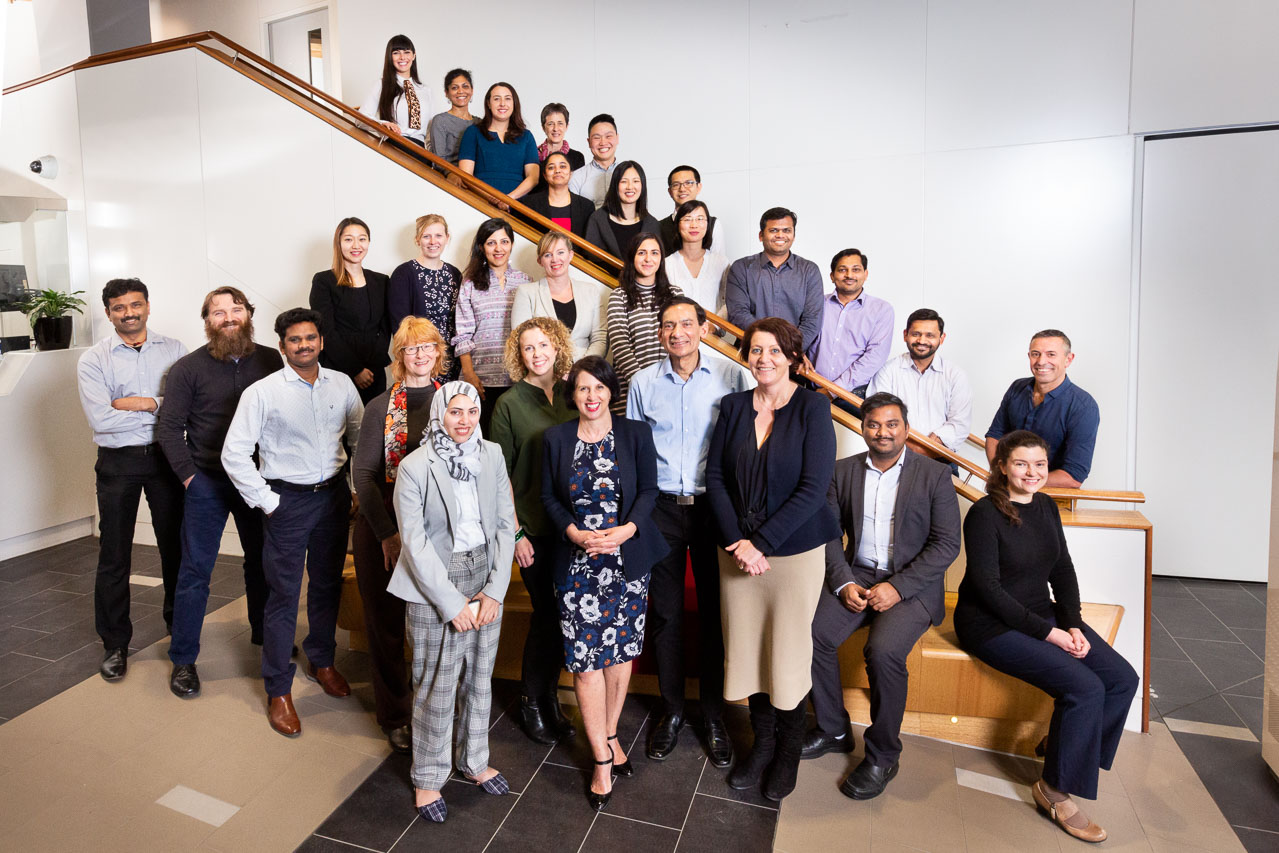 The National Centre for Antimicrobial Stewardship (NCAS) was established in 2015 as a Centre of Research Excellence funded by the National Health and Medical Research Council of Australia. NCAS is situated at the Peter Doherty Institute for Infection and Immunity (University of Melbourne and Royal Melbourne Hospital) in Melbourne. The research group comprises infectious diseases specialists, clinical microbiologists, general practitioners, pharmacists, nurses, infection control specialists, veterinarians, epidemiologists and bioethicists. Research undertaken by NCAS aims to understand current antimicrobial prescribing behaviour in human and animal healthcare settings, and develop, implement and evaluate practical strategies to improve the way that antimicrobial drugs are used within Australia.
National Centre for Antimicrobial Stewardship Current Projects
Master of Biomedical Science, Honours