Lab: Lewin/Cameron
Supervisor(s): Professor Sharon Lewin, Professor Damian Purcell, Dr Jori Symons, Professor Frank Caruso and Christina Cortez
Project: Nanoparticle delivery of molecular agents to tackle HIV latency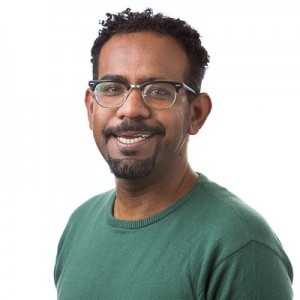 How should we best describe you?
My name is Abdalla, I am a first year PhD student at the Lewin/Cameron lab and my PhD project mainly focuses on HIV.
When did you start your project and when do you expect to complete?
I started in March 2017. I am hoping to complete it by September 2020.
What biological process/ disease/ etc are you trying to understand in your research?
HIV latency is the major barrier to cure HIV infection. One approach to achieve HIV remission is the so-called 'Shock and kill' mechanism which is to force the dormant virus to flush out of the reservoir in order to be recognised and eliminated by the immune system. We will develop a unique biodegradable nanocarrier system to deliver a combination of anti- latency drugs that specifically target resting CD4+ T cells.
What are the implications of this research?
By specifically targeting resting CD4+ T cells we can reduce off target effects such as toxicity whilst also enhancing drug pharmacodynamic potency.
What was your undergraduate degree?
Bachelor of Pharmacy, followed by a Master of Science in Engineering for medical and pharmaceutical biotechnology.
How did you hear about the Doherty Institute?
I applied to join the Bonn and Melbourne Research Graduate School, a joint PhD Program between the University of Bonn and Melbourne University (short 'Bomerang'). The Bomerang allows students to conduct research at both research institutions. My current project and supervisor are part of this joint degree program, I therefore have the opportunity to spend one year in Germany as part of my PhD.
What made you decide to study here?
The Doherty Institute is one of the global leaders in biomedical research. Studying here is a great opportunity to learn from the best. In the future, I am hoping to transfer my knowledge to younger scientists in my home country.
What does a typical day look like for you at the Doherty Institute?
Every day is different for me, including experiments in the lab or discussing research ideas with my mentor. I try and find enough time to chat to colleagues from different research groups, you can learn a lot from others within the Institute.
What gets you excited about coming here every day?
I am a very ambitious about my PhD project and this drives my motivation every morning- hoping that today we can move one step forward towards a cure in HIV infection.
Can you describe a pivotal or rewarding moment during your time here?
Honestly, being part of the HIV research community as a whole, as well as being able to work with so many talented people within my research lab and the Doherty Institute in a great country like Australia- all of these things are hugely rewarding.
Who is your supervisor and can you say anything about them that inspires you?
Professor Sharon Lewin, her energy and passion for HIV cure and how she spreads her passion across the globe. Her leadership is outstanding and I admire her ability to always consider the bigger picture.
Did you expect to be working in this area of research? Has your career/ education path been what you expected at the outset?
Yeah absolutely! Since my undergraduate degree I have been interested in drug development and gene/drug delivery systems.
What is most rewarding?
Thinking of what we are doing this for and why keeps me motivated. It rewards even the sometimes hard work or difficult moments during my PhD.
What do you do when you aren't researching/studying/writing up your research?
I spend a lot of time outdoors, exploring new places and meeting new people.