The historic $250 million gift by Canadian philanthropist Mr Geoff Cumming to establish a transformational pandemic therapeutics research centre in Melbourne, Victoria is in recognition of the state's global standing as a leader in biomedical research and learning.
The Centre will address a critical gap in pandemic response and further elevate Australia's regard as a global scientific leader, building on its outstanding response to COVID-19.
The CGCPT will be established within the Doherty Institute located in the Melbourne Biomedical Precinct and will form part of the $650M Australian Institute for Infectious Disease (AIID), which has been funded by the Victorian Government and is set to open in 2027. Designed to protect Australia and the region against infectious disease and future pandemics, the AIID involves establishing a Victoria-wide alliance with the Burnet Institute and the University of Melbourne in delivering a new purpose-built facility in the biomedical precinct.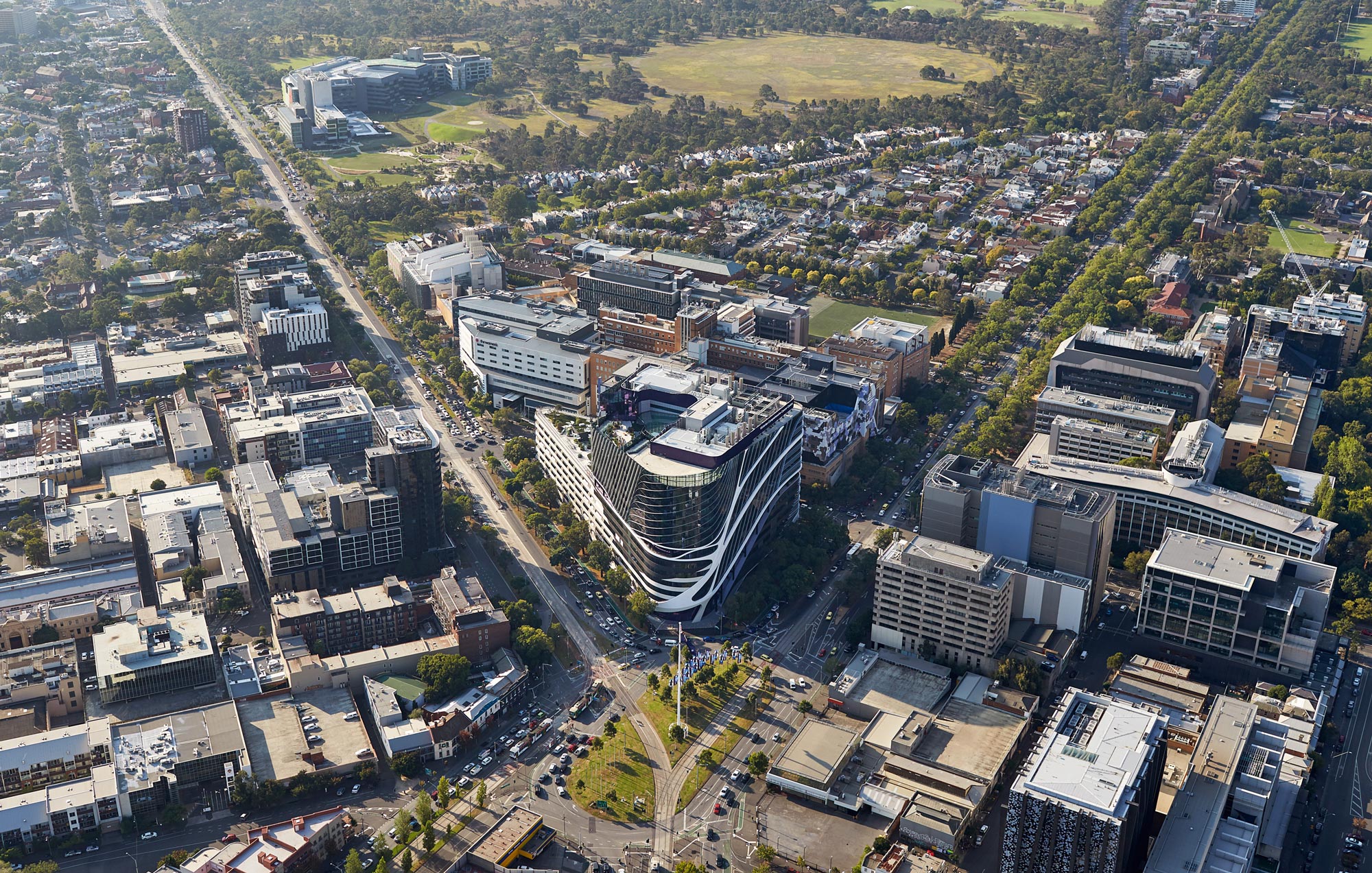 Image credit: Peter Bennetts courtesy of Plenary Group
The Doherty Institute is led by Professor Sharon Lewin, a global leader in research and clinical management of HIV and infectious diseases.
When the first COVID-19 cases landed in Melbourne in January 2020, the Doherty Institute were the first in the world outside of China the virus to grow and share the virus. The Institute led a national consortium of mathematical modellers who provided an evidence base for the Australian Government's policy response to COVID.
The Doherty Institute has more than 800 staff who work on infection and immunity through research, education and public health. Activities include discovery research; diagnosis, surveillance and investigation of infectious disease outbreaks; and the development of ways to prevent, treat and cure infectious diseases.
"I have absolute confidence that the collegiate nature by which I see the Doherty Institute, the University of Melbourne, the Royal Melbourne Hospital, the Victorian Government and other partners work together to solve real issues will ensure this centre is a huge success. This gift is in recognition of the incredible talent that Melbourne has in research, which shone through COVID-19, however, it really is a gift to the world to ensure we are prepared for the next pandemic and that we can save lives."
- Mr Geoff Cumming