The Scientific Advisory Board provides independent expert advice to the Director of the Cumming Global Centre for Pandemic Therapeutics, on issues related to the success of the Centre.
Professor Steve Wesselingh (Chair)
Professor Steve Wesselingh is Executive Director of the South Australian Health and Medical Research Institute (SAHMRI).
Professor Wesselingh is Chair of the NHMRC Research Committee and Director NHMRC Council and President of the Australian Academy of Health and Medical Sciences Limited (AAHMS).
Professor Wesselingh was Dean of the Faculty of Medicine, Nursing and Health Sciences at Monash University from 2007-2011. Prior to taking up the Deanship, he was Director of the Burnet Institute, an independent medical research institute specialising in infectious diseases, immunology and public health.
Professor Wesselingh undertook his undergraduate and doctoral training at Flinders University/Flinders Medical Centre in South Australia and his post-doctoral training at Johns Hopkins in the United States.
Professor Wesselingh is an Infectious Diseases Physician and researcher in Neurovirology, HIV and vaccine development. He has consistently worked towards the integration of high-quality medical research with health care delivery, leading to improved health outcomes for Australia and the poorly resourced countries of the region.
Professor Wesselingh is Chair of the Doherty Institute Scientific Advisory Board.
Professor Andrew Cuthbertson
Professor Andrew Cuthbertson has over 35 years' experience in medical research and biotech development with large biopharmaceutical companies and medical organisations.
Professor Cuthbertson is a Non-Executive Director (since 2018) on the CSL Limited board, where he chairs the Innovation and Development Committee, and is a member of the Corporate Governance and Nomination Committee. He served as the CSL R&D Director and Chief Scientific Officer for over 20 years.
He trained in Medicine and Science at the University of Melbourne gaining a BMedSci, and MBBS, and then completed a PhD in Immunology at the Walter and Eliza Hall Institute. In 2016, Professor Cuthbertson was made an Enterprise Professor, Faculty of Medicine, Dentistry and Health Sciences, at the University of Melbourne.
Professor Cuthbertson conducted molecular biology research as a staff member at the Howard Florey Institute in Melbourne and the National Institutes of Health in the United States. He was also employed at Genentech Inc. in San Francisco, working on anti–VEGF therapy for age-related macular degeneration.
In 1990, Professor Cuthbertson received the Australian Academy of Science Gottschalk medal and in 1998 the Chibret International Award for Ophthalmologic Research.
Since 2017, Professor Cuthbertson has been on the Board for the Centre for Eye Research Australia (CERA), the leading eye research institute in Australia, and an affiliate of the University of Melbourne. He is also a Board member of the Grattan Institute.
Professor Cuthbertson is a Fellow of the Australian Academy of Science, the Australian Academy of Health and Medical Sciences, and a Fellow of the Australian Academy of Technological Sciences, and has been a member of the National Health and Medical Research Council. In 2016, Professor Cuthbertson was made an Officer of the Order of Australia (AO).
Dr Diana Finzi
Dr Diana Finzi is Director of the Basic Sciences Program (BSP) at the Division of AIDS, National Institute of Allergy and Infectious Diseases where her responsibilities include oversight of an extensive global HIV/AIDS research portfolio with grants and contracts in structural biology, basic science, pathogenesis, targeted interventions, cure and epidemiology.
Over the past decade, the BSP has greatly expanded research towards HIV cure, including work on how and where HIV persists and how the virus can be eliminated or controlled. Under her leadership, the flagship Martin Delaney Collaboratories Program expanded to fund ten grants focused specifically on curing HIV. In Epidemiology, BSP has also taken a lead role for the National Institutes of Health in guiding research towards the Department of Health and Human Services proposed "Ending the HIV Epidemic: A Plan for America," a 10-year plan to reduce new HIV infections in the United States.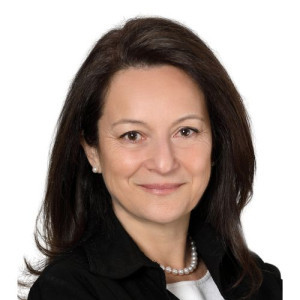 Professor Malik Peiris
Malik Peiris is Professor of Virology at the School of Public Health, The University of Hong Kong. He has a particular interest in emerging virus disease at the animal-human interface, including influenza, coronaviruses (such as SARS-CoV, MERS-CoV, SARS-CoV-2) and others. In 2003, he contributed to the identification of the novel coronavirus that caused SARS and to its diagnosis and control. Currently he is researching SARS-CoV-2 and MERS. He was elected a Fellow of the Royal Society of London in 2006 and Foreign Associate of National Academy of Sciences in 2017 and was awarded the Canada Gairdner Global Health Award in 2021.
Professor Erica Ollmann Saphire
Erica Ollmann Saphire is Professor of the La Jolla Institute for Immunology. Her research explains, at the molecular level, how and why viruses are pathogenic and provides the roadmap for medical defense. Her team has solved the structures of the Ebola, Sudan, Marburg, Bundibugyo and Lassa virus glycoproteins, explained how they remodel these structures as they drive themselves into cells, how their proteins suppress immune function and where human antibodies can defeat these viruses.
Professor Saphire is currently leading a Bill & Melinda Gates Foundation-supported consortium to evaluate antibody therapeutics against SARS-CoV-2 to prevent and treat COVID-19. This consortium, CoVIC (covic.lji.org) analyzes the world's leading therapeutic candidates side-by-side, and uses LJI's powerful pair of Titan Krios microscopes for high-resolution analysis of the antibody interactions.
She was also the galvanizing force behind the Viral Hemorrhagic Fever Immunotherapeutic Consortium and is directing this NIAID-supported organization. This consortium, Center of Excellence in Translational Research, unites 44 previously competing academic, industrial and government labs across five continents to understand and provide antibody therapeutics against Ebola, Marburg, Lassa and other viruses. A recent discovery from Instructor Kathryn Hastie revealed why neutralizing antibodies had been so difficult to elicit against Lassa virus, and provided not only the templates for the needed vaccine, but the molecule itself: a Lassa surface glycoprotein engineered to remain in the right conformation to inspire the needed antibody response. This molecule is the basis for international vaccine efforts against Lassa. Other work in their lab reveals how these and other viruses replicate and assemble using a variety of biophysical, biochemical, and immunological methods.
Professor Saphire's work has been recognized at the White House with the Presidential Early Career Award in Science and Engineering, with young investigator awards from the International Congress of Antiviral Research, the American Society for Microbiology, and the MRC Centre for Virus Research in the United Kingdom. She has been awarded a Fulbright Global Scholar Fellowship from the United States Department of State and a Mercator Fellowship from Deutsche Forschungsgemeinschaft, to develop international collaborations using cryoelectron microscopy to further global health.
Professor Ken Smith
Ken Smith is Professor of Medicine and Head of the Department of Medicine at the University of Cambridge. Professor Smith trained in nephrology and clinical immunology with an interest in autoimmune disease in Melbourne and his PhD at the Walter and Eliza Hall Institute examined aspects of B cell immunology.
Professor Smith established the Cambridge Immunology Strategic Research Network, directs the FoCIS Cambridge International Centre of Excellence, and led a successful bid for funding to establish the Cambridge Institute for Therapeutic Immunology and Infectious Disease, which opened in 2019.
In 2006 Professor Smith was elected a Fellow of the Academy of Medical Sciences, in 2007 was awarded the Lister Institute Research Prize and in 2013 the Distinguished Investigator Award of the Lupus Research Institute.