Chair
Professor James Angus
Professor James Angus AO FAA FAHMS (Hon) is the inaugural Chair of the Cumming Global Centre for Pandemic Therapeutics (Cumming Centre).
Professor Angus has had a distinguished career as an academic and biomedical researcher, particularly in the fields of pharmacology and cardiovascular disease, working at many of Victoria's leading research institutes.
Professor Angus is an Honorary Professorial Fellow and Emeritus Professor of the Department of Biochemistry and Pharmacology, Faculty of Medicine, Dentistry and Health Sciences at the University of Melbourne, and was the Dean of the Faculty of Medicine, Dentistry and Health Sciences from 2003 to 2013. He has also chaired and been a member of governance and scientific advisory boards to many Australian health and medical research institutions.
Professor Angus was appointed an Officer of the Order of Australia in the Queen's Birthday list in 2010 for distinguished service to biomedical research, particularly in the fields of pharmacology and cardiovascular disease, and he was awarded the Centenary Medal in 2003 for services to pharmacology and the community. He was sworn in as the fifteenth Lieutenant-Governor of Victoria in November 2021.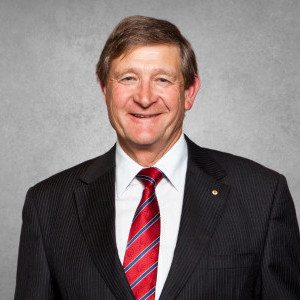 Director
Professor Sharon Lewin
An infectious disease expert at the forefront of the research and public health response to the COVID-19 pandemic in Australia, Professor Sharon Lewin is the Director of the Peter Doherty Institute for Infection and Immunity (Doherty Institute), a centre of excellence where leading scientists and clinicians collaborate to improve human health globally. She will be the inaugural director of the CPCGT.
As well as leading the Doherty Institute, Professor Lewin is the Chief Investigator of APPRISE - the Australian Partnership for Preparedness Research on Infectious Diseases Emergencies - bringing together leading experts in clinical, laboratory and public health research to enhance Australia's pandemic response capabilities.
Professor Lewin also co-chairs the National COVID-19 Health and Research Advisory Committee - the peak advisory group to Australia's Chief Medical Officer - and was a member of the Victorian Government COVID-19 Advisory Group alongside leaders in banking, construction, retail and logistics that informed the safe easing of pandemic response measures for Victorian industry.
An internationally renowned researcher in HIV cure, Professor Lewin is the President of the International AIDS Society, a position she will serve for two years until 2024.
Professor Lewin is also a Melbourne Laureate Professor of Medicine at the University of Melbourne, a National Health and Medical Research Council Practitioner Fellow and a Consultant Infectious Diseases Physician at the Royal Melbourne Hospital.